Brown named BWC director of New Faith Expressions
Posted by Melissa Lauber on
By Melissa Lauber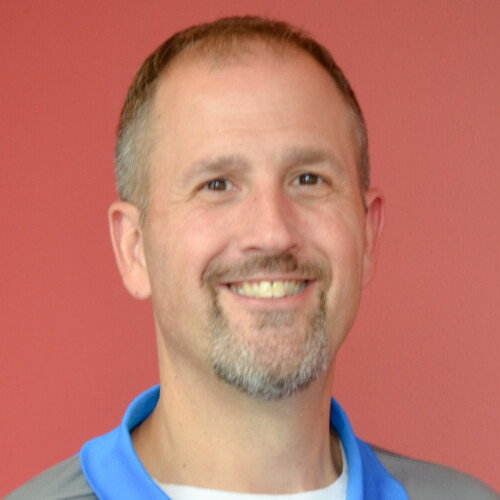 The Rev. Bill Brown, the newly appointed director of New Faith Expressions for the Baltimore-Washington Conference, is a runner at heart.
Some days, running transcends mere exercise and becomes a spiritual discipline for him. On those days, he finds himself noting that 51 percent of the people in his ZIP Code are not attached to a faith community.
"The people in every-other house I run by don't go to church," he said. "And some statistics tell us that approximately 80 percent of people living in the United States have no on-going relationship with a faith community."
Brown recognizes that there is no one, overwhelming reason for this state of affairs, just as there is no one "silver bullet" to solve it.
But in his new position, he's ready to take calculated risks, examine possibilities, and see how he might explore the unknown and capture some of the pieces of Methodism's past and enact them in fresh ways.
Brown currently serves senior pastor of Wesley Freedom UMC in Eldersburg. As a pastor for the past 27 years, he has come to see that his call is "to connect people with one another and to connect people with God."
He's also gained an understanding that ministry, like life, is a marathon, not a sprint.
"The journey is not the destination," he said. "Yes, there's a finish line, but that's not the destination. All the preparation, all the miles, all the people you run with, all the sights you see, all the euphoric moments and the painful moments of injury – that's the journey."
Brown's new journey leading New Faith Expressions began last year, when Bishop LaTrelle Easterling named him to begin researching how the BWC could create new places and spaces for new people. He has served as a part-time interim in the role since August 1, 2018.
"The Rev. Dr. Brown will be a powerful and critical addition to our leadership team. He has been a disciple-making pastor and understands the importance of offering Christ to new persons," Easterling said. "His focus on new faith expressions supports my vision of bringing creativity and passion to our mission of making disciples of Jesus Christ for the transformation of the world."
Brown has shared his year's learning with the bishop, and they'll be incorporated into the new ministry. His first step, he imagines, will be "starting with people, with training and leadership development, talking with clergy and laity in the annual conference and finding out what makes their hearts sing."
Over the past year, Brown said he found himself intrigued by many best practices in new church starts.
There is a lot of conversation about returning to house churches as a network of worshipping communities, he said, "with 20 people or so worshipping in homes as a small group and doing life together."
He's also grown increasingly interested in exploring how healthy churches can multiply and how a culture or ethos of multiplication might be created in the Baltimore-Washington Conference.
Too often, Brown said, people think of church as a stand-alone community of faith centered on a building or location.
"I'm looking beyond that physical building and onward to the idea of creating a community on purpose," he said, "with a purpose to engage people in a life-giving relationship with Jesus."
Methodism began in this region. It's first church starts were here, Brown said, "but it was not done with a lot of money and staffing. It was a passion to reach people with the life-changing story of Jesus."
Brown, who was interviewed along with several other candidates for the new conference position, will start officially July 1.
"It exciting and frightening and adrenaline-rushing and reflective-pausing, all rolled up into one," he said. "But we serve a God that brings order out of chaos, that creates new things and breathes life into dry bones. I'm counting on that"