Bishop Easterling's Tribute to Rev. Dr. William Bobby McClain
Posted by on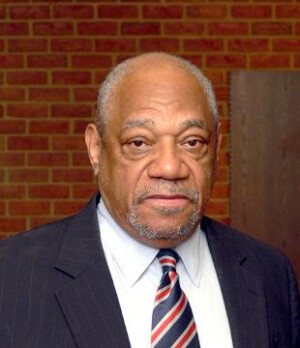 There continues to be deep sadness and grief within the Baltimore-Washington Conference as we learned of the passing of the Rev. Dr. William Bobby McClain. Rev. Dr. McClain touched numerous lives and his passing reverberates across the conference, the denomination, and the entire Christian community.
Rev. Dr. McClain was a leader par excellence in ministry, civil rights, theological education, and mentoring. Through his dynamic teaching, many young minds gained an understanding of the necessity of wrestling with Scripture in light of God's liberative preferential option for the poor. His theological genius and incisive truth-telling led many to understand the harm done by injustice, oppression, and hatred. He walked with Dr. King and many others during the civil rights movement and carried that experience with him throughout his ministry.
Many are aware of Rev. Dr. McClain's contribution to the hymnody of United Methodism and the wider church. He was the visionary and chief architect of the worship book, Songs of Zion, which sold more than 2.5 million copies. He was also instrumental in bringing the sequel, Zion Still Sings For Every Generation, to life. These hymnbooks not only located songs of lament, struggle, and rejoicing in one place, but they also tell the story of relentless hope over and against insidious oppression.
I have heard the testimonies of many who knew Rev. Dr. McClain as a mentor and their father-in-the-ministry. Others articulate that their sermons are richer, deeper, and more theologically challenging because of the academic rigor impressed upon them through his pedagogical demands. As one who attended his alma mater, Boston University School of Theology, and served a church he once led, Union UMC in Boston, Massachusetts, I can testify to his enduring legacy. Rev. Dr. McClain left an indelible mark in both places.
Rev. Dr. McClain's illness was brief and swift. We are at a loss for words, but not without hope as we mourn his passing. It will be incumbent upon all who were touched by Rev. Dr. McClain's life to continue his legacy of theological excellence, the demand for justice and equality for all, and the nurturing of young hearts to answer God's call into servant ministry.
May we continue to pray for his wife Jo Ann McClain, his sons William Jr., and David, the Asbury D.C. community, and all who mourn the loss of this faithful man of God.
-- Bishop LaTrelle Miller Easterling