Bishop Easterling names Latona as Director of Connectional Ministries
Posted by Guest Author on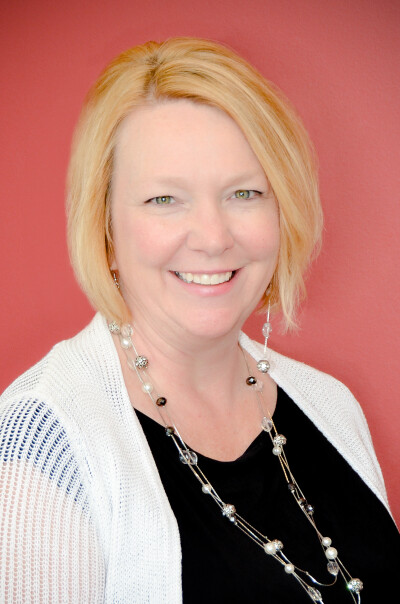 Bishop LaTrelle Easterling has named Christie Latona to serve as the new Director of Connectional Ministries for the Baltimore-Washington Conference.
Latona currently works as the Conference's Washington Region Mission Strategist and is known denomination-wide as a trainer, facilitator and coach for individuals, groups, congregations and Annual Conferences. Her new job, leading the mission and ministry of the Baltimore-Washington Conference, uniquely dovetails with her calling "to help people love well."
Latona will follow the Rev. Maidstone Mulenga, who served as both the Director of Connectional Ministries and Assistant to the Bishop. He was appointed to be the inaugural director of communications for the Council of Bishops of The United Methodist Church.
When the bishop invited Latona to consider the job she was asked to read the overview and position description in the Book of Discipline (paragraph 608). "Connectional ministry is about innovation, relationship, connection, discipleship, stewardship, diversity, equity and authenticity. That's what it says our tasks are as a connectional body," Latona said. The DCM (Director of Connectional Ministry) focuses and guides the mission and ministry of The United Methodist Church within the annual conference. "This excites me beyond measure," she said.
In the almost year since she has arrived, Bishop Easterling has stressed a vision for the mission in the BWC in which Christ always comes first. She has also modeled the value of collaboration between the clergy and laity. "I am intentional about including laity in strategic and significant positions of leadership within the Baltimore-Washington Conference," she said.
"The partnership between lay and clergy is one of the strengths of our denomination, and I am committed to it, the bishop said. "Christie Latona brings a fresh spirit of innovation and a bold understanding of discipleship. Her creativity and passion for Christ are contagious. She will offer a powerful and authentic witness as she connects, challenges and inspires the people of the Baltimore-Washington Conference in ministry. I am anticipating what God will do through her leadership."
Latona is looking forward to creating shared expectations and understandings of "what it means to be spiritual leaders who are clearly on a discipleship journey and not just leaders taking a walk with people they're used to because it's comfortable."
One of the most crucial steps on this discipleship journey, Latona said, is claiming the spirit of an enthusiastic faith that transforms cultures. "Every great Christian movement is rooted in spiritual revival," she said. "We were started as a movement. John Wesley's heart being strangely warm didn't happen because of a great strategic plan or a great vision cast. It was about faith in Christ and sharing it."
"What happens if we are seeking to have a spiritual reawakening in everything that we do," she asked. "It changes things, because it changes us."
For Latona, a large part of the foundation of this awakening can be found in Scripture. She points, for example, to Eugene Peterson's translation of Ephesians 4, "get out there and walk – better yet, run – on the road God called [us] to travel … with humility and discipline – not in fits and starts, but steadily, pouring [ourselves] out for each other in acts of love, alert at noticing differences and quick at mending fences.… travel on the same road and in the same direction, … stay together, both outwardly and inwardly...[until we] are all moving rhythmically and easily with each other, efficient and graceful in response to God's Son… We take our lead from Christ, who is the source of everything we do. He keeps us in step with each other. His very breath and blood flow through us, nourishing us so that we will grow up healthy in God, robust in love."
The book of Ephesians calls for unity and the need for each of us to be participants to bring everything and everyone together in Christ. "Connectional Ministries is a place where we can do that, where we participate with Christ in this holy and urgent work," Latona said.
Helping people figure out how to do this holy work is one of Latona's gifts and passions. Her friends describe her as "an organizer of action." Her current job description involves "walking alongside leaders and congregations getting ready to do the next big God thing."
Over her life, she's had many experiences to help people develop the systems and potential for renewal and transformation.
In one of her first jobs after graduating from Swarthmore College, she worked with physicist Eli Goldratt "on developing and teaching the Theory of Constraints Thinking process, a logic and intuition-based process for root-cause analysis and strategic planning." In a nutshell, she explained, this work was based on the idea that "an organization is determined by its weakest link, so we need to be smart about where that weak link is. We, for example, don't want our weak link to be our connection to Jesus," Latona said.
This work in leader development, organizational development, critical thinking, strategic planning, and problem solving brought her in contact with a vast array of people and cultures, including leaders at the General Board of Discipleship of The United Methodist Church.
Latona grew up United Methodist in a small, rural three-point charge, singing in the choir and active in UMYF. But in college she couldn't find a church that felt relevant. When she went back to church she didn't find United Methodist churches who were both alive in worship and change-makers in their community. It wasn't until her work for the Board of Discipleship led her to Emory Fellowship UMC in D.C. that she rejoined the United Methodist church.
At Emory, she said, acted according to what they professed. Her praise for Emory is boundless. For instance, she said, "In addition to prophetic preaching and deep community engagement, we have a passing of peace that's like a passing of God's heart."
Emory Fellowship brings Latona joy. So do her three children – Melina, Andrew and Christopher -- and her husband of 25-years, Peter. "Family and friends are everything to me," she said. She also loves the beach and the act of creation. Not necessarily the fine arts, but "just creating in any kind of way feeds me," she said.
Latona is not sure what the first thing she'll begin will be when she starts her new position July 1. She is determined to continue "following the bishop's lead, listening to people and trusting what God says is next." The key to any thriving ministry, she said, "is being rooted in and listening to where God is calling us."
Latona hopes people join her in "praying and listening for how God wants us to put the 'connect' back in 'Connectional' so that we better embody the Great Commandment and the Great Commission in fresh and authentic ways. Ways that both reconcile and liberate."
Through her prayers about this new ministry, Latona is certain of one thing – she doesn't want to offer God any half-measures. "Luke-warm doesn't work for me," she said. "Let's be all in; let's try that. We will make mistakes and we will have difficult times and struggle. That's part of it. But let's be all in. Right?"