Bishop Easterling installs 3 new superintendents
Posted by Melissa Lauber on
In a series of Sunday services this fall, Bishop LaTrelle Easterling installed three superintendents to serve as missional strategists and lead the Cumberland-Hagerstown, Annapolis and Washington East districts.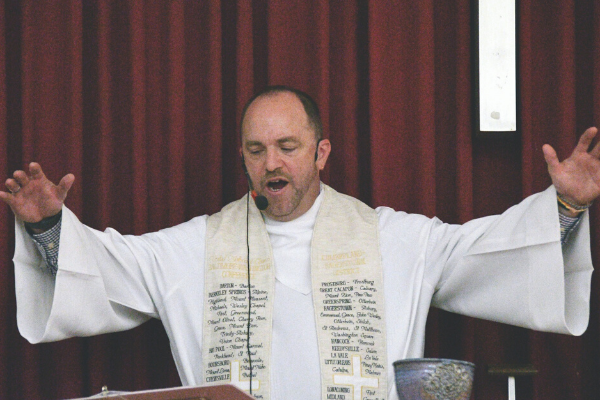 The Rev. John Wunderlich took the reins of the Cumberland-Hagerstown District Oct. 6 at Hancock UMC in Hancock. Wunderlich preached about his hopes for United Methodists reclaiming their enthusiasm for the Word of God and their readiness to step out in faith to change the world.
He shared lessons that his grandfather shared with him, sitting years ago on the front porch, about the dangers of worshipping a God that's too small. He encouraged everyone to believe and proclaim the biblical promise that "God is able to accomplish exceedingly, abundantly, far more than we can ask or imagine."
The Rev. Rebecca Iannicelli took over leadership of the Annapolis District Oct. 20 at St. Mark UMC in Hanover. She will also serve as Dean of the Cabinet.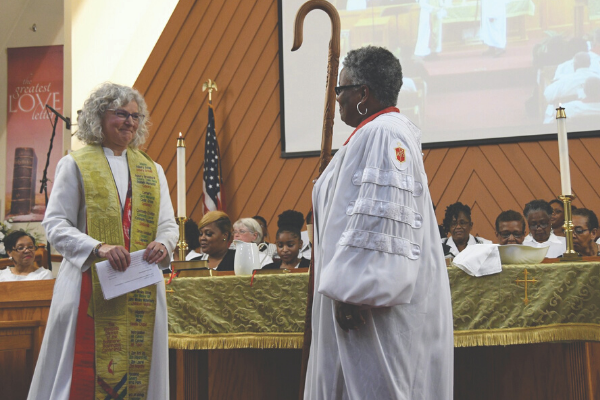 She shared her own conversion story and how, at the age of 31, she experienced the life-redeeming love and forgiveness of Jesus Christ one night, sitting in the kitchen table in the dark, and how God left these words on her heart: "Go and tell."
Iannicelli encouraged every local church to develop an intentional discipleship formation pathway that allows people to grow, to be shaped, and that enables their lives to be transformed as disciples of Jesus so that they can go out and transform the world.
"We are called to be the branches on the vine that is Jesus, where light and life and love flow into us," she said, "and then we go out to make God's kingdom come, on earth as it is in heaven."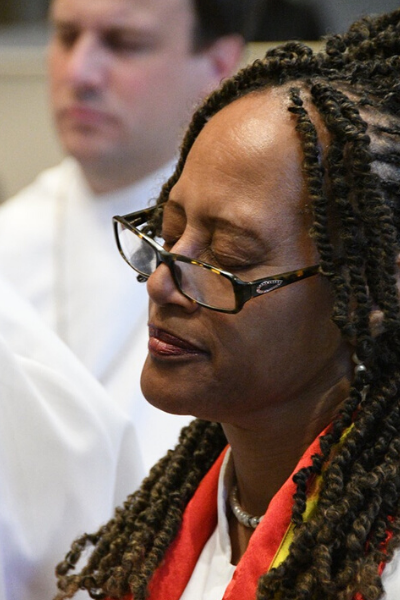 The Rev. Johnsie Cogman was celebrated as the superintendent of the Washington East District Oct. 27 at Westphalia UMC in Upper Marlboro. She also shared her personal faith story and how God made a way for her across rivers of adversity through a challenging marriage, the death of parents, breast cancer, and the deaths of two children.
She encouraged those present to get on four ships: relationship, leadership, stewardship and discipleship. With lessons learned in those four settings, we can be confident in the knowledge that God is going to be with us as we move forth. "It's time for us to understand that the world needs us," Cogman said.
"The United Methodist Church needs us, the Baltimore-Washington Conference needs us. We are needed. It's time for us to go; it's time for us to do. God is there with us."