Center for Vital Leadership
The Non-Anxious Leader Blog:
Click the image below for a source of information and inspiration for lay and clergy leaders by the Rev. Jack Shitama, director of the Center for Vital Leadership.

Center For Vital Leadership News
By Melissa Lauber There's a fable about a woodcutter, but it's also about pastors: One day, there was...
 On Sept. 22, the Rev. Andy Peck-McClain will lead the BWC's first Living Well retreat for clergy. The purpose of...
"Nurturing disciples who lead self, lead others and lead organizations."
At the Center for Vital Leadership, we are working with leaders from the Baltimore-Washington and Peninsula-Delaware Annual Conferences to establish the essentials needed to lead in a rapidly changing society. Our vision is to offer vital leadership training in a variety of locations and through a variety of means to make these leadership essentials widely available to clergy, lay ministers, youth, and leaders of all ages.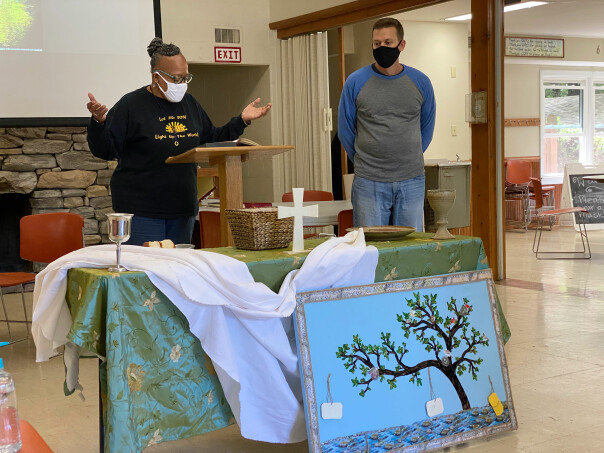 The Center for Vital Leadership Announces the Living Well Initiative
Living Well is a program designed for clergy by their clergy siblings to empower them to reflect on and assess their life and ministry through the lens of health and wellness. The program is comprised of two retreats as well as monthly cohort meetings between the retreats to process learning and support one another throughout this journey. Visit the link below to learn more, download our program guide, and register:
Living Well Clergy Renewal Homepage