Monday, September 21, 2020
,
7:00 PM - 8:00 PM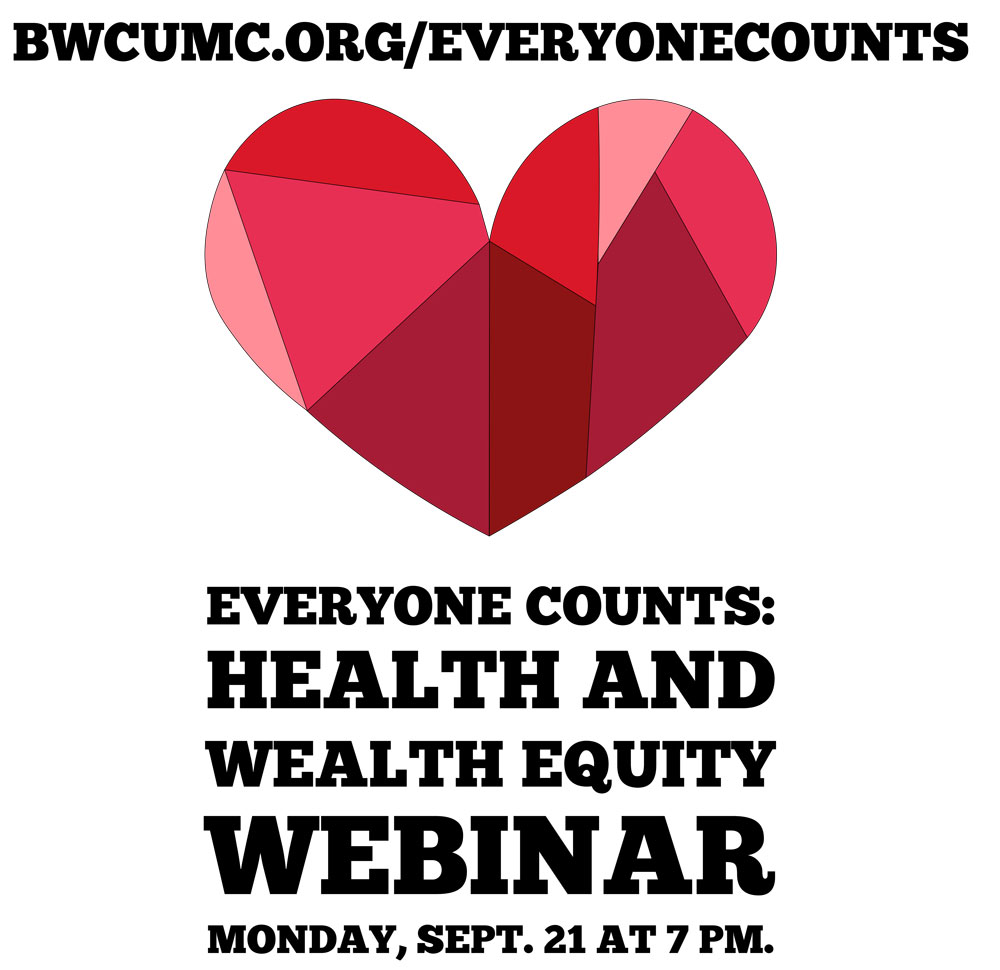 Join this webinar, sponsored by the BWC Advocacy and Action Wealth Equity Network, where regional leaders in public health will address the impact of health disparities upon minority and vulnerable populations across our Conference. They will also offer ways that congregations can aid in improving health outcomes in their communities.
After registering, you will receive a confirmation email containing information about joining the webinar. Thank you.
Participants include Dr. LaQuandra Nesbitt (DC Gov), Dr. Letitia Dzirasa (Baltimore City), Dr. Noel Brathwaite (MD), Dr. Shana Ntiri (Baltimore City Cancer Program) and Earl Stoner (Washington County Health Dept).