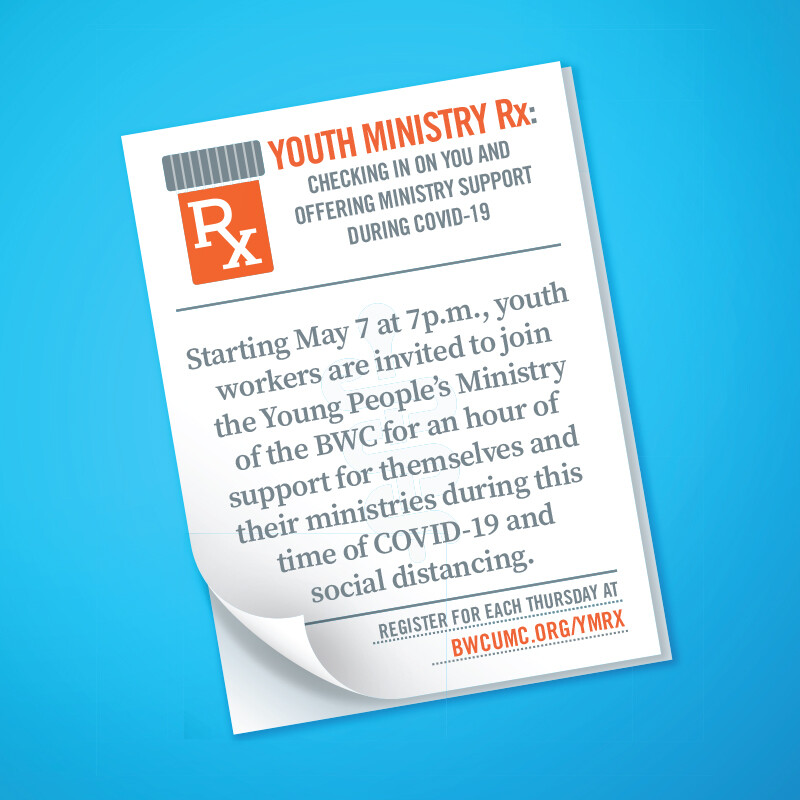 Thursday, May 07, 2020
,
7:00 PM - 8:00 PM
Youth Ministry Rx: Checking in on you and offering ministry support during COVID-19
The Young People's Ministry of the BWC will host weekly youth ministry check-ins for youth workers across the conference. Youth workers are invited to join for an hour of support for themselves and their ministries during this time of COVID-19 and social distancing.
Week 1: The Youth Leader's Life and Challenges – God is with you in the challenges
We'll take some time to check in and discuss how we are all navigating this season in life and ministry. We'll talk about how to make sure you are caring for yourself and your family as you seek to minister to those in your care.