Sailing from Relationship ... ...Discipleship
---
Conferences rescheduled: The Baltimore-Washington Annual Conference Session has been postponed until Sept. 12. The General Conference session, the postponed 2020 General Conference has been tentatively scheduled for Aug. 31 to Sept. 10, 2021.
---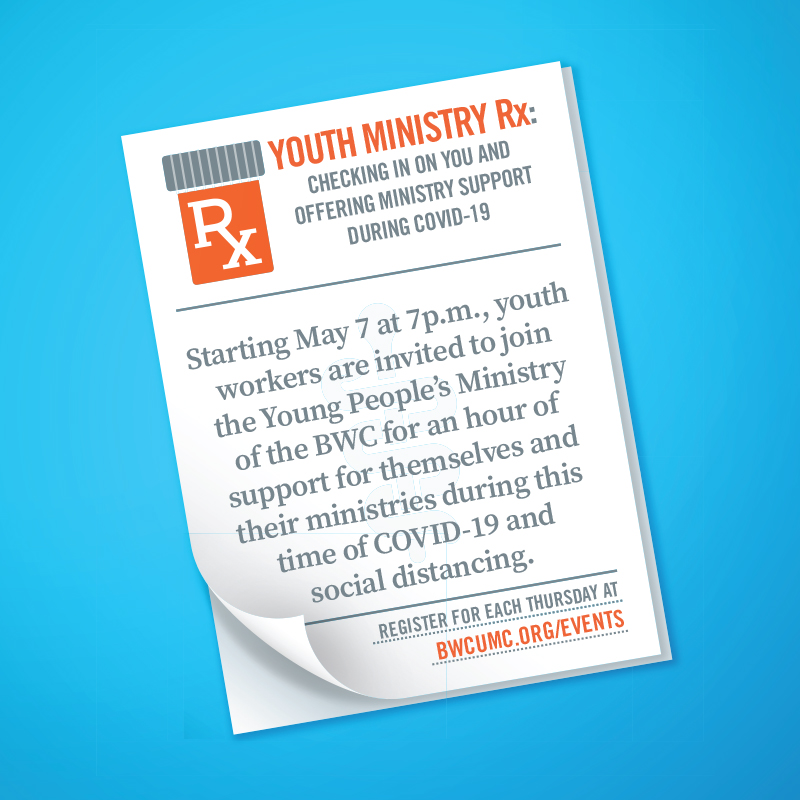 Youth Ministry Rx
Checking in on you and offering ministry support during Covid-19
Starting May 7 at 7 p.m., the Young People's Ministry of the Baltimore-Washington Conference will host six weekly youth ministry check-ins for youth workers across the conference. Youth workers are invited to join for an hour of support for themselves and their ministries hosted by Chris Sasser and John McNeill of Ministry Architects.
Each session will have a different theme and topic for discussion and learning. Session One on May 7 will focus on the Youth Leader's Life and Challenges. Attendees will take time to discuss how they're navigating this new season in life and ministry and talk about caring for themselves and their family while seeking to minister to those in their care.
Learn more about each of the six sessions.
Register online today.
---
Urgent Appeal for Adrienne Terry Affordable Housing Fund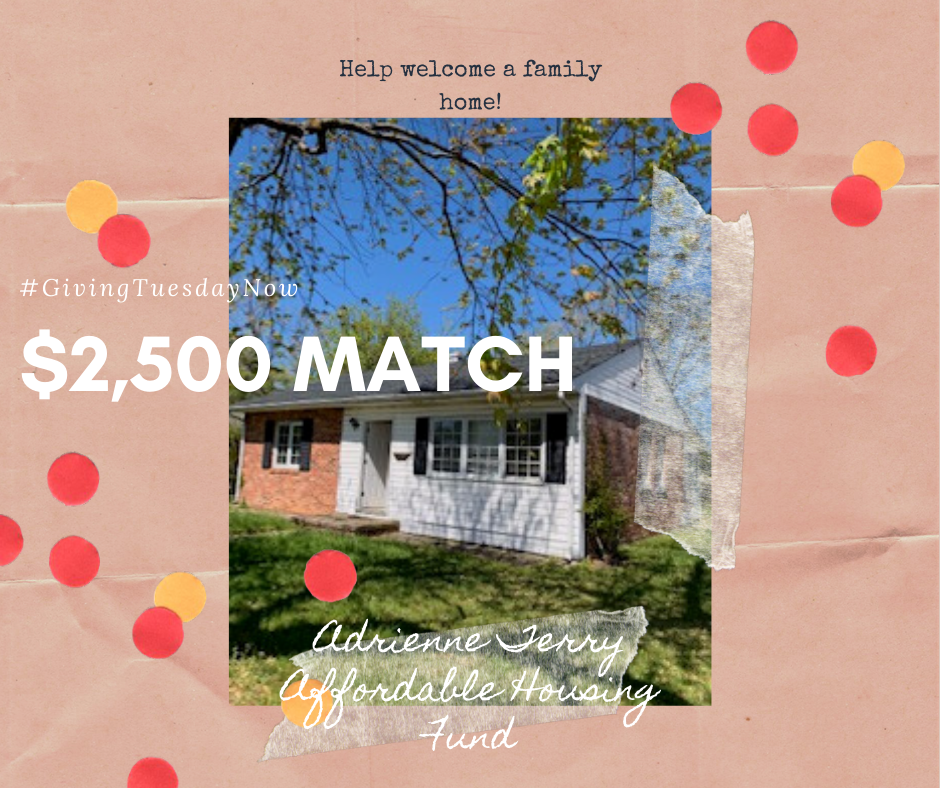 As most of us are staying at home in order to stay healthy, we are aware of the blessing of having a safe place to live. These days, having a safe, decent, and affordable place to call home is more essential than ever.
The Adrienne Terry Affordable Housing Fund Task Force has been diligently renovating the parsonage at Ager Road UMC, ready to welcome new tenants in the next month.
By the end of May, it is hoped that there will be a low-income family living in this safe and affordable home.
Additional funds are needed to complete the project. The goal is to raise $5,000 this month to welcome a family into the home as soon as possible. The task force has committed to donating up to $2,500 in matching funds for all gifts made by May 5.
You are invited to be part of this exciting ministry by making a gift today to the Adrienne Terry Fund. Would you consider a gift of $50 - $100 to welcome a family home? Give online today.
---

The BWC is collecting funds to provide $500 COVID-19 Peace with Justice micro-grants for churches providing assistance to the vulnerable during the pandemic. To date, 28 grants totaling $14,000 have been awarded to local churches for feeding and other outreach programs. Many more congregations are seeking funds for these front-line ministries. But we need your help to keep going.
Donate at www.bwcumc.org/PWJfund
---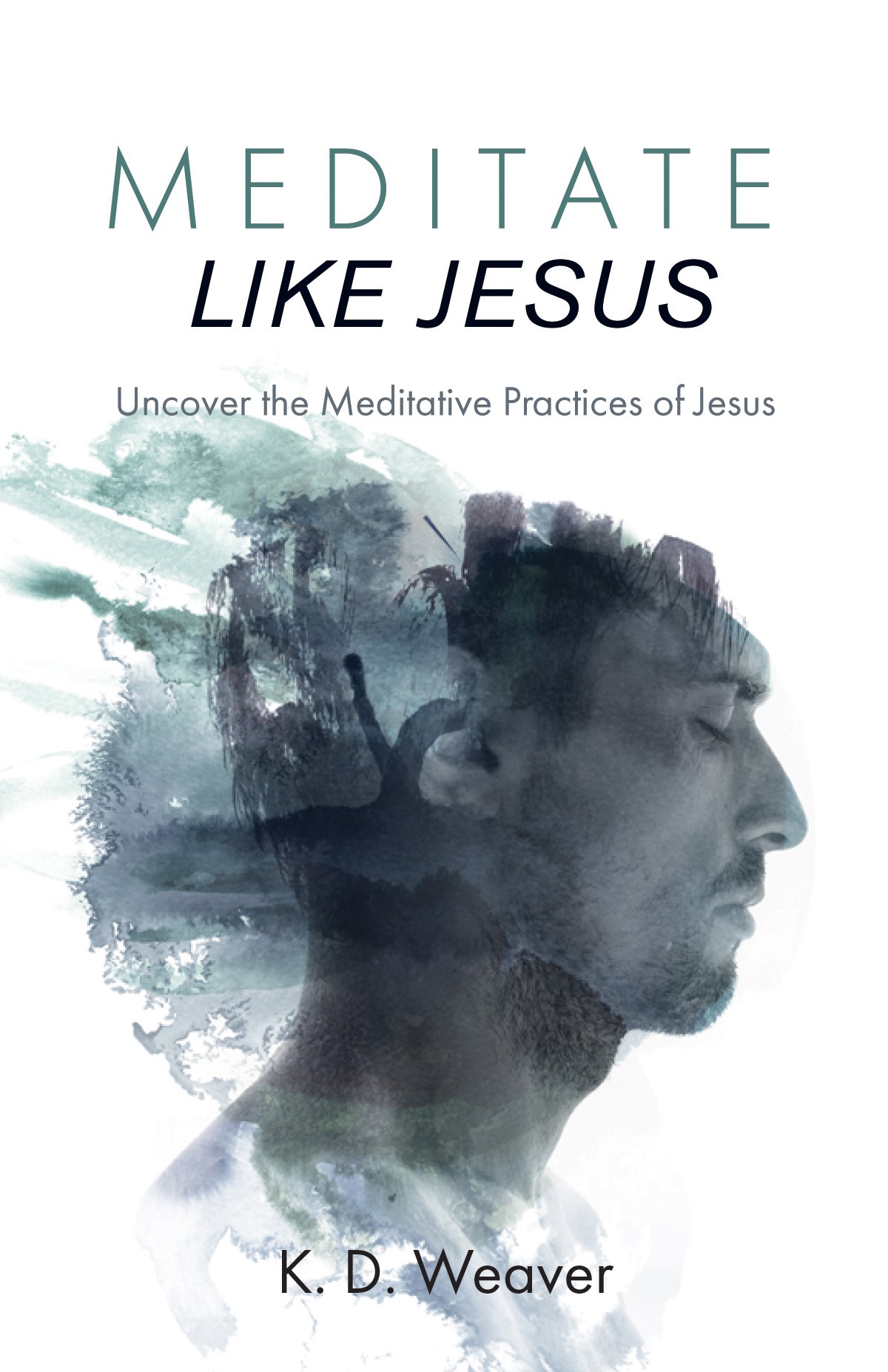 Learn to Meditate Like Jesus: Are you tired? Tired of talking, doing, leading, worrying? Take a meditative moment and learn how to meditate like Jesus. Join Zoom live-directed meditations with Pastor Kendrick Weaver on Wednesdays in May from 10 to 10:30 a.m. The sessions are free and open to people of all ages. Information to join the zoom meeting is sent to you once your registration is submitted.
This event is sponsored by the BWC's Wellness and Missions Team and Clergy Care Office. Register online.
---
Here Comes the Sun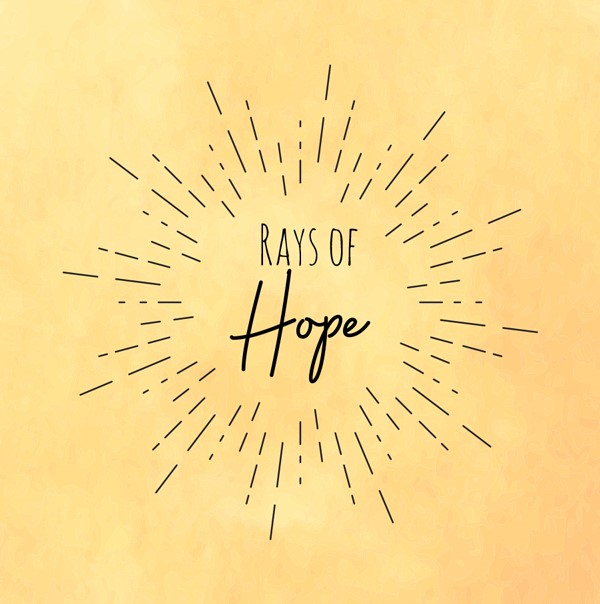 In this challenging season, we could all use a little light. How is your church responding to the coronavirus? What's made you smile? What's brought you a small moment of joy? Where have you seen Rays of Hope?
Send us a sentence or two about where you've seen a 'Ray of Hope.' We'll share them in next Monday's e-connection.
---
Building The Beloved Community: Online Window on Wesley Webinar, April 30, 6 p.m. The concept of The Beloved Community, popularized by Rev. Dr. Martin Luther King Jr., is an intrinsic part of how Wesley Theological Seminary has developed its student body and education. Learn from a faculty member panel on diversity at Wesley and how you can be a part of their community. Register here. Learn more here, or contact the Admissions Team at (202) 885-8659, , or set up a time to chat with Liz or Elijah.
---
Mind/Body Skills for More Joy and Less Fear: Epworth UMC in Gaithersburg is offering a workshop on Saturday, May 2, from 4 to 6 p.m., on moving from anxiety and nervousness into a less turbulent state of mind. The workshop, suitable for people of all ages, will be led by Tina Lightner-Morris, a licensed clinical professional counselor, board certified chaplain, and board-certified health coach, a clinical herbalist, and certified yoga teacher. Register online
---
This year's Festival of Homiletics, which will be offered free of cost, will focus on the environment. The festival, which will be streamed May 18-22, will feature some of the nation's finest preachers and teachers. Learn more and register
---
The Johns Hopkins Center for Gun Policy and Research will hold its second Summer Youth Institute on Reducing Gun Violence in America: Evidence for Change. The Center is looking for 60 to 70 youth to participate in this online, four-day summer institute, July 13-16. It will be taught by some of the world's leading scholars on gun violence policy and prevention. Learn more.
---