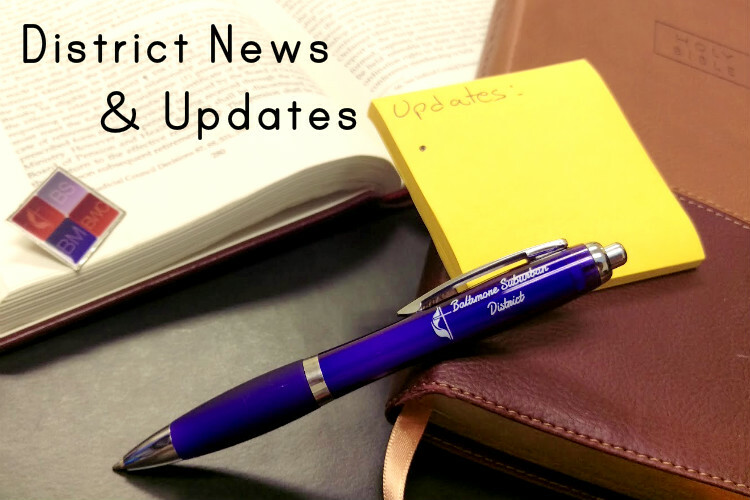 SPRING CLERGY GATHERING - MAY 14, 2018

Calling all clergy!!! We will be holding the Baltimore Suburban Spring Clergy Meeting on Monday, May 14 from 10am - 12pm. The Location Linden Heights United Methodist Church.

This gathering will be chance for us to celebrate the ministries and fellowship of our brothers and sisters who are retiring or transitioning to another part of the conference. We will also have some other items of business which we will share soon.

We look forward to seeing you!
---
GENEROSITY EDUCATION PROGRAM


In 2015, The Mid Atlantic United Methodist Foundation' established the hugely successful 2-year Financial Leadership Academy for clergy which resulted in those pastors implementing actual positive changes in their local churches. Now, the Foundation would like to provide similar program materials to Clergy and 2-4 Change Advocates (Laity) in a church centered educational program. We would like your help in determining the best way to communicate this excellent program called the AFLC (Academy on Finances for Local Churches).
Please taking a moment and fill out the 10 question Survey for the AFLC (a Laity and Clergy Generosity Academy) using this link: https://www.surveymonkey.com/r/P7F7PCK
---
ANNUAL CONFERENCE SERVICE OF REMEMBRANCE

Please don't forget to send Olivia Gross ( ) the names of any deceased lay member to Annual Conference (since last Annual Conference). The information needed is the name of the church, date of birth and death, and an electronic photograph. This information is being collected for the Service of Remembrance at Annual Conference.
---
FUND BALANCE REPORT/CHURCH AUDIT

Click the following for a version of the Fund Balance Report: Word | PDF | Excel

The Annual Church Audit (Fund Balance Report) is due to the Baltimore Suburuban District Office by June 30, 2018. If you need further assistance, please contact John Gauthier
---
NEW FAITH EXPRESSIONS

Rev. Laprade is seeking your help in identifying particular areas or situations in the Baltimore Suburban District which might be fertile ground for a New Faith Expression. This may be an something inside or outside your church walls, like changing demographics, a community in need, a new development, impactful community projects- any place where the hands and the voices of our church can make a substantive impact through innovative ministry. If you notice anything or know of anything that might fit on this list, or if you have any questions about this endeavor, please contact the District Office.
---
ONLINE LEADERSHIP AND FUNDRAISING COURSE


05/23/2017 to 05/25/2017 | Completion Time: 2 hours, May 23 & 2 hours, May 25

CEUs: 0.4
Tuition: $100 (includes textbook, Leadership and Change: A President's Story)
Instructor(s): Dr. G. Douglass Lewis
Contact Info: Clergy Lifelong Learning
This 4-hour online course will answer the following questions about fund raising:
What are four basic steps to effective fund raising for an organization?
What is the role of an organization's leader in a fund raising effort?
How can a leader insure the successful application of these four steps for his/her organization?
For more information: https://www.umccybercampus.com/leadership-fund-raising/
---