The True Meaning of Christmas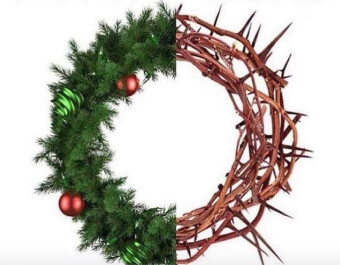 At a recent Advent fellowship, our Assistant to the Bishop shared the thought that "Jesus is the gift; you are the reason!" What a powerful reminder that, while we celebrate the birth of Jesus at this time of year, we cannot forget that the reason for Christ's coming is our need for salvation and God's gracious and sacrificial fulfillment of that need. The Christ child was born unto us, for us, because of us, and yes….in spite of us!
When I ponder that reality, my heart is overwhelmed with gratitude and praise. I praise God for the many ways God allows us to serve others and bear witness to the truth and death-defying power of God's love. I am grateful for your faithful work in the Baltimore Metropolitan District. I am beyond thankful that we journey this road together…moving onward and forward to spread the love and light of Jesus to a world that can be dark and troubled. Thanks be to God for the birth, mission, ministry, example, suffering, death, and ultimately resurrection of the One who would bear the very government upon his shoulders: Christ the Lord. O come let us adore Him this season and always.
The good news that the shepherds shared is still worth sharing today. So let us not leave the baby in the manger at Christmas, but carry the season and the reason into a bold new year. As we await the One who was and is to come, we know that God is with us. Emmanuel. Praise the Lord!
Merry Christmas and Happy New Year,
Wanda