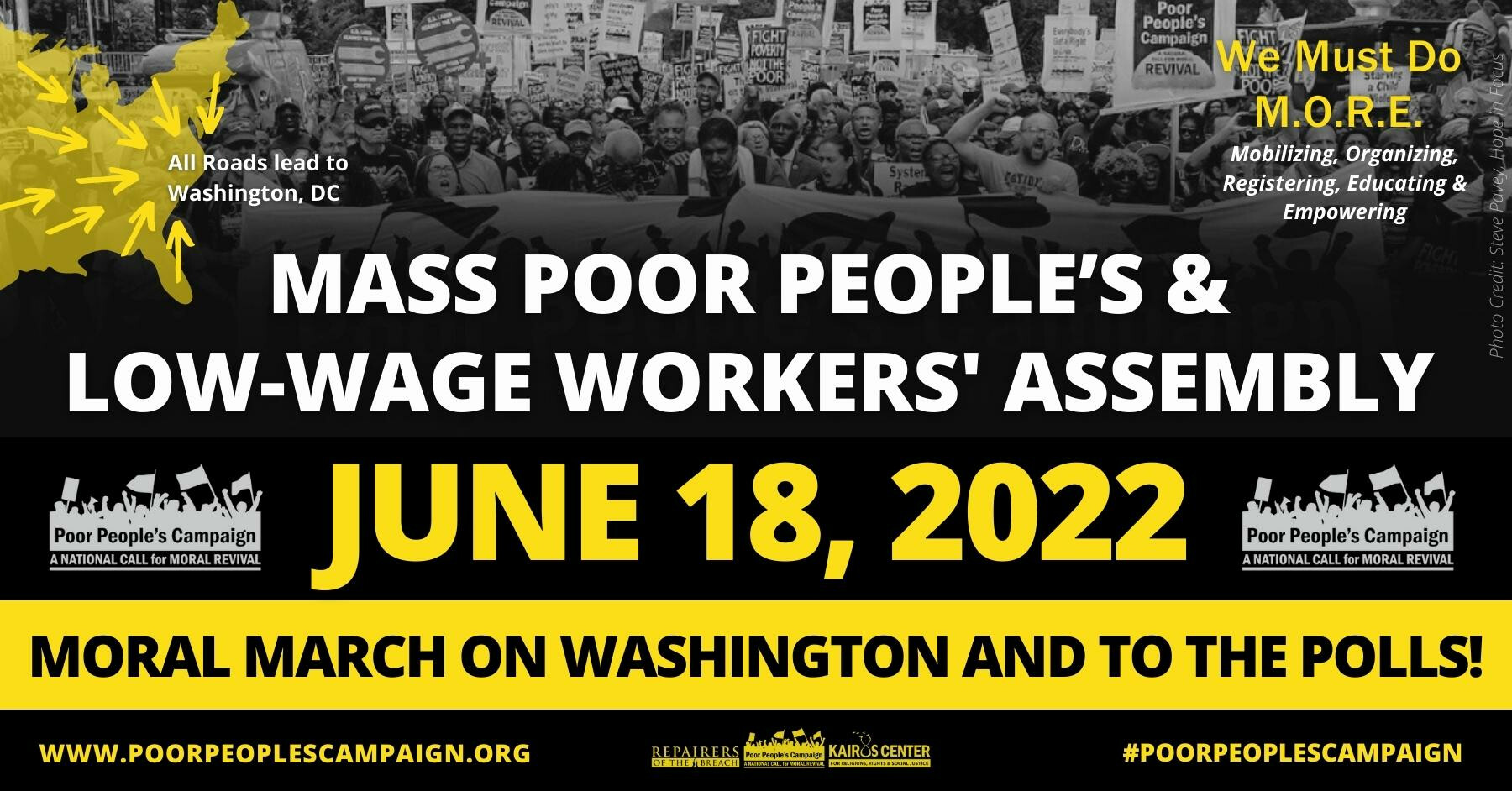 05.17.22

|

Advocacy and Action

| by

Fathima Rifkey
This bill builds on the transformative history of the First and Second Reconstruction by expecting that our elected representatives center the lives and needs of 140 million poor and low-income people of this country in their decision making.
To learn more about this bill, read the H.Res.438 here, or take a look at the role that the Poor People's Campaign had in its creation here.
Enact comprehensive, free and just COVID-19 relief

Guarantee quality health care for all, regardless of any pre-existing conditions.

Raise the minimum wage to $15/hour immediately.

Update the poverty measure.

Guarantee quality housing for all.

Enact a federal jobs program to build up investments, infrastructure, public institutions, climate resilience, energy efficiency and socially beneficial industries and jobs in poor and low-income communities.

Protect and expand voting rights and civil rights.

Guarantee safe, quality and equitable public education, with supports for protection again re-segregation.

Comprehensive and just immigration reform.

Ensure all of the rights of indigenous peoples.

Enact fair taxes.

Use the power of executive orders.

Redirect the bloated Pentagon budget towards these priorities as matters of national security.

Work with the Poor People's Campaign to establish a permanent Presidential Council to advocate for this bold agenda.