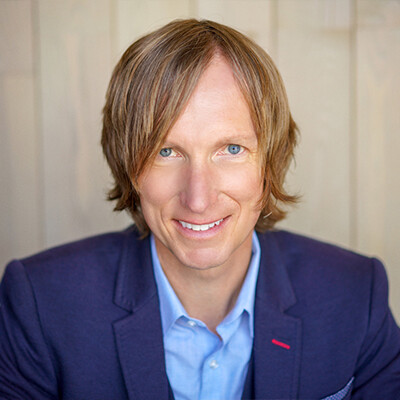 02.10.21

|

Young Peoples Ministry
Young people, youth ministry, and culture are constantly changing. During a webinar at ROCK(ish) on Feb. 6, Steven Argue of the Fuller Youth Institute provided insights into just how much things are changing and offered innovative insights into ministry with young people.
Experts say adolescence "begins with biology and ends with culture," Argue said. Many people today believe adulthood doesn't begin until age 30. This presents new challenges for the church.
"Young people's ministry is no longer seen as a transitional journey. It can span two generations; it's a huge chunk of one's life," Argue said.
At the heart of this ministry, young people are struggling with key questions of identity, belonging, and purpose. They want to know who am I? where do I fit in? and what difference can I make in the world?
To address these questions, leaders need to help young people find their place in a life-giving, God-centered narrative. Argue pointed out three tools that are helpful in this journey: compassion, creativity, and courage.
Argue shared some tips for youth leaders to consider:
Listen more than you talk. A guiding refrain should be, "Tell me more."
Don't give in to "closeness bias" and assume you know everything about people just because you've been acquainted for a long time.
Model curiosity.
Don't let the Gospel be faceless or nameless. It's never about "issues;" it's always about people.
Remember you are part of a community. Practice the 5:1 ratio, attempting to have five caring adults interacting in the lives of each young person.
When providing feedback in a group setting, ask people to begin their thoughts with the phrases, "This is something I like…" or "This is something I wonder…."
Don't fall prey to "default imagination," doing things that worked in the past. Innovation is vital.
Remember that participation and attendance are not the same thing. Many youth today practice their faith, but do not feel compelled to participate in traditional church activities.
Commit resources to youth ministry and have at least one person dedicated to the church's young people. There's an old adage applies: "If you want to starve a horse, assign two people to feed it."
Learn more about Generation Z. Millennials are now age 20 to 40. You'll want to focus on Generation Z, also known as the Zoomers, and also on the current Generation Alpha, whose beginnings coincide with the launch of the iPad in 2010. More than 2.5 million Gen Alphas are being born around the globe each week.
Be willing to share your story first and make it relevant.
If a young person expresses concerns that they've outgrown church activities, ask yourself what is the "Good News" that might be important to them. People are looking for a faith that can keep up with their increasingly complex lives.
Partner with, and provide resources for, parents.
Be a good storyteller.
Take your ministry out of the church and into the community.
Be a risk-taker.
Steven Argue is an author, professor, and the Applied Research Strategist for the Fuller Youth Institute in Pasadena, California. Learn more in his book "Sticky Faith Innovation" or on his podcast at https://fulleryouthinstitute.org/podcast.
For a story on Argue's presentation, visit https://www.bwcumc.org/news-and-views/identify-belonging-purpose-shape-youth-ministry/