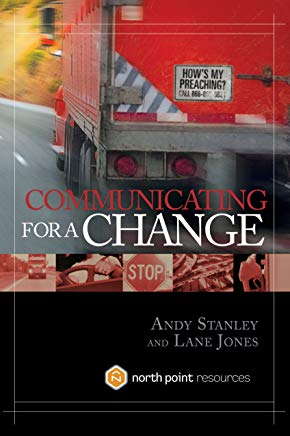 01.13.15

|

Leader Development, Communications

| by

Andy Stanley
In this 50 minutes video on communication, Andy Stanley shares his approach to using the preaching moment for life change.
1. Determine your goal.
Our goal should be life change. Specifically, to teach people how to live a life that reflects the values, principles, and truths of the Bible. When you commit to preach for life change, your preparation is not complete until you have answered two very important questions: So what? and Now what?
2. Teach less for more. All scripture is inspired but it is not all equally applicable nor equally relevant for all life stages.
3. If application is our goal, the following five questions should guide our approach.

a. What one thing do they need to know?
b. Why do they need to know it?
c. What do they need to do?
d. Why do they need to do it?
e. How can you help them remember it?
Want to learn more? Get the book,
Communicating for a Change: Seven Keys for Irresistible Communication.