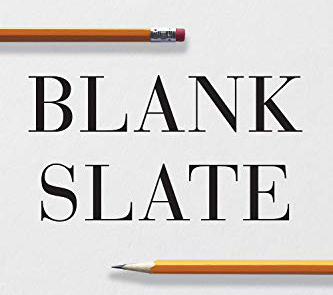 08.29.19

|

Leader Development, Congregational Development

| by

Rodney Smothers
There's an intriguing blurb on the first page of the Rev. Rodney Smothers' new book.
"In a time when so many of us want a blueprint on how to do ministry in a rapidly changing world, McIntosh, Smothers and Smothers hand us a pencil and tell us to draw it ourselves."
Smothers, the director of leadership and congregational development for the Baltimore-Washington Conference, wrote "Blank Slate" with his daughter, the Rev. Jasmine Smother, a pastor in Atlanta; and Lia McIntosh, the associate director of congregational excellence in Missouri.
Together, the trio explores why the mainline church faces such difficulty in reaching young adults. In an inter-generational exploration of faith and marketing they encourage every church leaders to proactively fill a blank slate of ministry potential.
To assist with this endeavor, the authors provide some fundamentals about how design thinking has been used successfully to address Millennials and Gen Zers and then outline seven mindsets for those seeking to transform their churches and communities.
Along the way, they lean heavily on Smothers' expertise in coaching – believing that each person who faces a problem has the answers and abilities to solve them.
To better reach the people the church is missing, Smothers recommends seven mindsets.
See differently. How might you design for church if you see what God sees?

Let go of the outcome and be willing to fail. As Nelson Mandela said, "I never lose. I either win or I learn."
Decide that innovation is mission-critical. Methodism's best traditions began as risky changes that met people's needs. Do not be afraid of breaking new ground.
Practice storytelling and naming. Our stories define us, they also illustrate and illuminate the power and love of God.
Be relentless in empathy and belonging. Relationship is a foundation of evangelism.
Practice the work of empowerment.
Imagine, hope and act. One definition of faith, Smothers writes, is "a life orientation of the whole person in partnership with God." A mindset of imagination, envisioning and hopefulness is foundational to transformation.
Developing these mindsets and shifting from just providing services to creating memorable experiences, is not an option for church leaders, Smothers maintains.
Within The United Methodist Church, the average number of people who attend weekly worship has declined form 3.6 million people in 1972 to 2.6 million people in 2016. That's a decline of nearly one million people (26 percent) over the course of 44 years.
In the Baltimore-Washington Conference, the decline was even greater. Since 1972, when 87,242 people attended Sunday services, 31,007 worshippers left, creating a loss of 35.5 percent.
"Wake up, everybody," Bishop Gregory Palmer of the West Ohio Episcopal Area wrote after reading Smothers' book, which he said, "creatively invites us to be church, which is always to authentically commend the eternal gospel of Jesus Christ to an ever-changing culture."