Calendar
Clergy Lenten Day Apart
Wednesday, February 07, 2018, 8:30 AM - 3:30 PM
Bishop LaTrelle Easterling invites the clergy of the Baltimore-Washington Conference to a day apart before the season of Lent begins. The theme is "Listen: Hearing that Still, Small Voice and Finding Your Own."
February 7, from 8:30 a.m. – 3:30 p.m. at First UMC in Hyattsville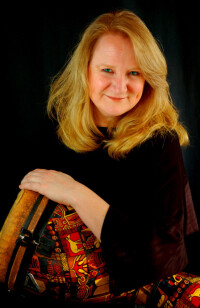 Guest Presenter: Dr. Marcia McFee

Marcia McFee, PhD., well-known worship consultant, author and designer (www.marciamcfee.com), will lead us in our Lenten Day Apart. Based on the theme of her latest Lent worship series from the Worship Design Studio called "Listen: Hearing that Still Small Voice and Finding Your Own" she will lead us in worship and preparation for the season of quieting down and heightening our attention. Come and get prepared to lead the whole season in a way that will nourish your soul as well as those of others and offer best worship practices.
SCHEDULE
8:30 – 9:00 am Gathering, Celebration, and Song
9:00 – 9:30 am Welcome and Worship: "Come and Rest. Come and Listen."
9:30 – 10:30 am "Threshold Moments"
10:30 – 10:45 am Break
10:45 – Noon "Lenten Worship as Spiritual Practice"
Noon – 12:45 pm Lunch
1:00 – 2:30 pm "Leading AND Journeying"
2:30 – 3:00 pm Closing Worship with Communion: "Thin. Quiet."
Cost: $35 per person (includes lunch); Retired Clergy: $25; Registration closes Feb. 2.
Participants who register will receive .3 CEU's.
Questions or concerns, contact Joyce King at 410-290-7300.