Communications Ministries
Communications in the Baltimore-Washington Conference is more than just Facebook, Twitter, and a website. For us, it's a ministry.
Sharing the story of United Methodists around the conference and around the world shows how God intersects with the lives of people, people who are doing great and wonderful things -- and small and very important things -- to further God's kingdom on earth.
Our narrative defines our reality and is essential to our faith (John 1:1). Christian communicators, who bring the best of sound journalistic practice, language, art and technology to the church, use narrative to illuminate the presence of a living God among us. This incarnational story engages people and encourages them to live out their faith in their churches and in their lives.
The Baltimore-Washington Conference Communications Department utilizes several tools to tell our/your story. These include: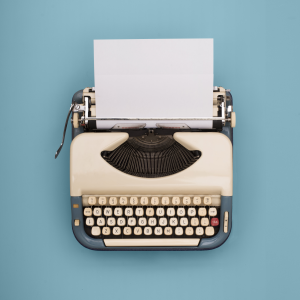 Tools:
United Methodist Communications offers a vast array of web services.
An overview of resources from United Methodist Communications. Download the resource sheet (PDF).

Launching a Church Website in Word Press
(an online class with 8-weeks free hosting)Launching Your Church Website focuses on going beyond just having a church website to effectively implementing a broader online presence. We will cover the tools to plan, build, and launch a successful online strategy that helps people connect with your church in a new way. With people living a big part of their lives online, what does this transition to an online world mean for the church? This course will cover the basics of creating your church website. However, this course also looks at going beyond just having a church website focusing on how to effectively implement a broader online presence. By engaging your audience online first, you extend your reach beyond Sunday services and expose your audience to your message before they visit your church.
Cost: $19.99
Course Start Date:
Launching Your Church Website is an open enrollment course; students can register for this class at any time. Students will have access to the online course for one year starting from the day of registration.
What will I learn?
By the end of this course, you will be able to:
Begin navigating and building a website on the WordPress platform
Identify your website's target audience
Craft the goal of your website and your overall message
Create and design content for a church website
Develop menus and proper page structure
Access resources, training and support through United Methodist Communications and its web and internet technology sites, forums and events.
What can I expect?
You will have access to the online course for one year starting from the day you register.
A course moderator will assist you with questions within the course.
You will receive 8 weeks of free WordPress hosting. If you wish to continue after the 8 weeks, a fee will be charged depending on what level you choose.
Online Courses:
$19.99, anytime 24/7, uses Moodle (Access for three months)
Micro-Courses (20 minutes) – Free, anytime
My Com Tips: e-newsletter
MyCom brings you share-worthy tips and videos on church communications, outreach, worship and new technology. Designed for pastors, church leaders and staff.
Free Stock Image Sites
Making Infographics
UM Social Media Graphic Library – a Topical index that includes graphics for Back to school, Advent, Lent, Embrace Love, the Lectionary, God's Creation and more
Web Sites