By Melissa Lauber
UMConnection Staff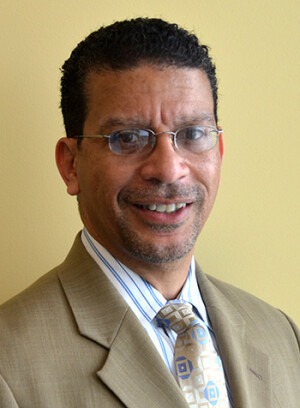 Rev. Antoine C. Love
Bishop LaTrelle Easterling, episcopal leader of the Washington Area, has appointed the Rev. Antoine C. Love to serve as the new Assistant to the Bishop in the Baltimore-Washington Conference.
Love, who serves as Director of Vibrant Communities, overseeing the conference's church development and new church start efforts, replaces the Rev. Maidstone Mulenga, who was appointed to be the Director of Communications for the Council of Bishops. Love begins this new ministry May 1.
Mulenga also served as the conference Director of Connectional Ministries. Bishop Easterling will address that position at a later date, she said.
The bishop's appointment of Love was based on a number of factors, including his deep understanding of grace, hospitality, and spiritual discipline. In his ministry, he is noted for a reliance on prayer, for his abilities to encourage and empower lay and clergy people in their ministries and as an advocate of revival and renewal in the local church.
"I look forward to working with Rev. Love to bring God's vision for the Baltimore-Washington Conference to fruition. I am confident that his gifts will serve the episcopal office and the conference well," Easterling said.
Love is also excited about the new role and "seeing how much more God will stretch me in this new appointment," he said. "I anticipate discovering how God will once again define for me my calling and ministry as a participant in God's plan."
A graduate of the University of Maryland and Howard University, he will bring experiences from his 25 years in ministry to the new position.
"My prayer for the BWC is that the fresh wind of the Holy Ghost that is moving among us now and fueling the flames of revival, will ignite an all-out fire in us. A fire that makes us once again relational, relevant and risk-takers for the Gospel," Love said.
Love, a son of Christ UMC in Aquasco, responded to his call to ministry by first serving, in 1992, at Corkran Memorial UMC in Temple Hills as the assistant minister. In 1994, he was appointed to Zion UMC in Lexington Park. In 2004, he became pastor of the new faith community of Covenant Point UMC in Waldorf. In 2010, he was appointed lead pastor of the Covenant Point – Lakeside Cooperative Parish, a multicultural faith community that he moved towards merger and, in January 2012, birthed The Journey of Faith Church, a United Methodist congregation.
As the conference Director of Vibrant Communities, Love assists congregations in making disciples of Jesus Christ for the transformation of the world by creating new places for new people in God's family.
In this position, he's helped church leaders be more honest with themselves and helped them to see that "there are settings where a model of ministry may be dated and no longer relevant given our present and future contexts. We need to be freed up from a past that hinders us and from fears that block us from possibility and potential," he said.
Working with the churches of the BWC, Love notes that the conference's strength "is that we still have pastors and congregations that are hungry for the harvest. They are creative, innovative and available to advance the Kingdom agenda of making Christ-like disciples who transform our world. This is refreshing and encouraging," he said.
As he makes the transition into his new ministry, Love said he "wants to make everyone who has ever invested in me proud. I give God thanks for my family, the church families I have served, my friends who have been poured into me and pulled out of me 'next level' ministry."
From his high school days, Love realized that "God is always up to something." He embraced the words from Lamentations 3:22-23, which he still holds fast to today. "The steadfast love of the Lord never ceases, His mercies never come to an end. They are new every morning; Great is thy faithfulness, O Lord unto me."