Living Your Call
The call begins with a just a whisper, a nudge from God. Where do we turn for clarity?
If you are sensing a call to set-apart ministry, we invite you to come and discover you are not alone. If you are a pastor or ministry leader who offers guidance to others, we invite you to bring someone who wants to move forward in the journey.
Learn more about the practical steps to licensed or ordained ministry in The United Methodist Church.
Listening... Connecting... Learning... all for the sake of Living Your Call.
Join us on January 20, 2018, 1 to 4 p.m.
BWC Mission Center, 11711 E. Market Place, Fulton

There is no cost, register online.
Keynote Speaker: Rev. Theresa S. Thames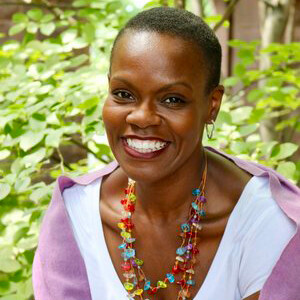 The Rev. Dr. Theresa S. Thames is the Associate Dean of Religious Life and the Chapel at Princeton University. As an ordained Elder in The United Methodist Church, Theresa served as a local pastor in the Washington, D.C., metropolitan area for nine years (Cheverly UMC and Foundry UMC). She is a graduate of Howard University and received her Master of Divinity with a concentration in Gender, Theology, and Ministry from Duke University Divinity School. She has a Doctorate of Ministry from Wesley Theological Seminary in Leadership Excellence, which explored how best to equip young clergywomen of color to thrive in ministry.
She is passionate about the intersections of theology, gender, organizational development, and social justice. She is a challenging preacher, thoughtful theologian, and devoted friend. Theresa is a lover of life and music who prioritizes self-care and believes that radical joy is resistance.
Keep Informed
Want to know more? We'll let you know as more details about Living Your Call become available. Simply provide your contact info below.
Call has to do with prayerfully discovering our particular field of action or the part of God's realm that is ours to tend at any given time... The four marks of one's call:
It is always a simple statement.
It is always impossible to do on our own.
It is not ego driven or one's own invention.
It is strangely persistent in our lives.
Attributed to The Servant Leadership School, Washington, DC