ROCK: On Stage
Main Speaker: Ben Glenn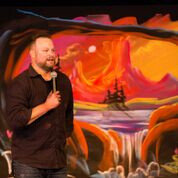 Ben Glenn, aka The Chalkguy, was diagnosed with Dyslexia and other Learning Disabilities while in grade school. As an adult he discovered that he had suffered from ADD all along and suddenly everything about his life made perfect sense.
He left college to pursue a love of art and speaking, and has been "on the road", full-time since 1995, traveling to every part of the United States as well as to more remote places like China and Australia to share his message.
Apart from helping dispel the myths and misunderstandings surrounding ADD, Ben speaks about overcoming adversity, diversity and creativity.
Everyone, and I mean, every. single. person alive has or will face a time that will challenge them and test their hearts and minds to the breaking point, and sometimes beyond. Recovery is possible. And you can even come back stronger and better than ever, but what happens to you once you're caught in life's grinder and how you come out on the other end is very much based on how you choose to grow through the "ugly".
"I believe that the only true basis of Christian fellowship is Christ's (agape) love, which is greater than any differences we possess, and without which I have no right to claim myself a Christian.

I believe that worship of God should be spiritual, inspirational, intelligent and fruitful. Led by the Holy Spirit and convicted by the Word of God, we should walk in love, remembering that the best is yet to come."
Finally, as much as he loves being a speaker and performing artist, he loves being a husband and father more. His lives with his wife and two daughters in a great little city called Indianapolis.
Music
Salvador
Over the course of an acclaimed career spanning more than a dozen years, Salvador has embraced a veritable rainbow of musical styles, from the Tex-­‐Mex and Latin sounds of the band's Austin, Texas birthplace, to hip-­‐hop, pop, jam band rhythms, rock and much more all for the glory of God!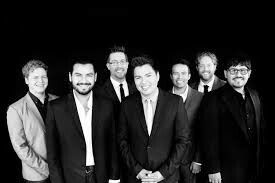 Their new album, Make Some Noise brandishes a message of hope wrapped in music that moves, thanks to two key ingredients, both organic in nature: groove and horns. Using the music of Earth, Wind & Fire and Stevie Wonder as touchstones, Salvador sought to capture, on their own terms, the glow and funk that made the best dance music of the 1970's and early '80s so memorable.
The result? "This record is ten times more funky," Gonzales says. "We've experimented with rock music and things of that nature in the past, and that was cool to do. But the rhythm section on this record is incredible. They're just absolutely killing it."
Believing as he does in trials turned to gold—and living through it as a father—Gonzales now has his sights set on using Salvador's latest musical effort to make a difference in the lives of longtime fans, and new listeners alike. "This record is a celebration of life, and no matter what's going on in your life, even if it's tough, we're going to make it," Gonzales says.
What's more, it won't be enough for him if this fuel-­‐injected album, born in a funky garage, moves your body to dance all your troubles away. He's praying it will move your heart and spirit as well, especially if you need a lift.
"I really feel that we accomplished our mission: to make a record that our fans would love and that would translate from the studio to a live setting seamlessly," Swift says. Or as Bevins puts it: "These songs have an optimism, an expectation, that a life of following Jesus is a life worth living. We're making a joyful noise the best way we know how, and would love for you to join the party!"