Fragment 7: Spirit
This week's devotional examines the awesome manifestation of the Spirit, the miracle of breath and the spirituality inherent within creativity and art.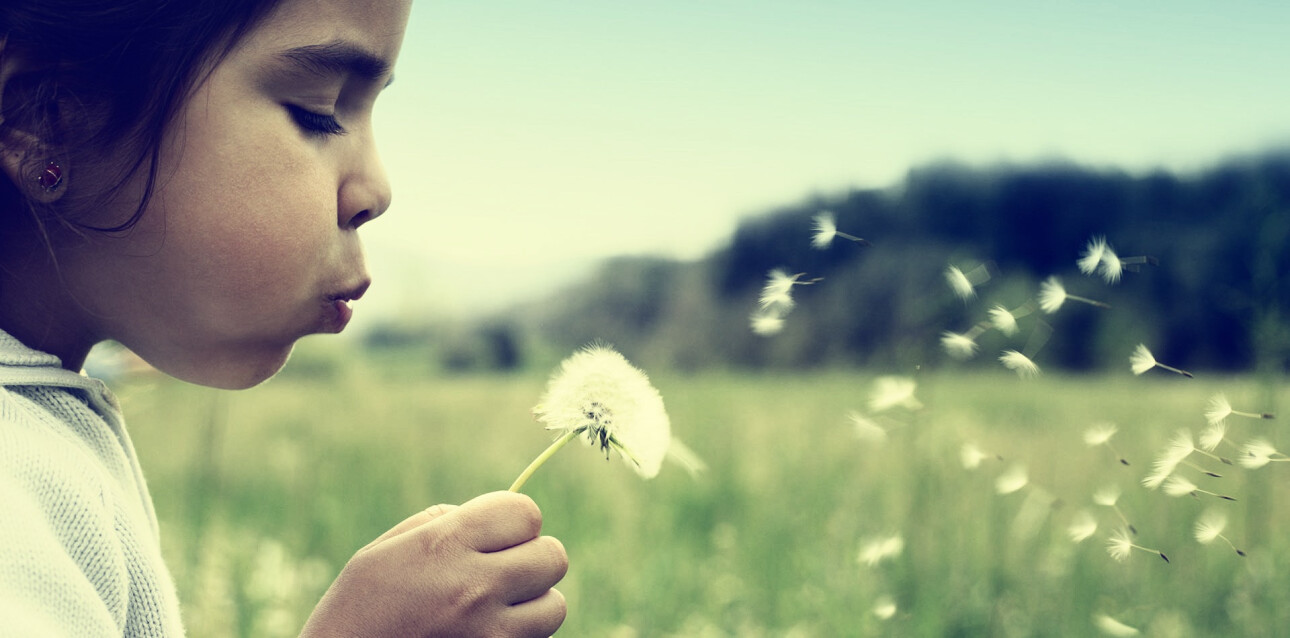 "

Baptismal Breaths

" (John 20)

By Rev. John W. Nupp

I have been snorkeling exactly one time. My wife and I somehow escaped an ice storm that gripped the entire East coast and made our way to the Florida Keyes. The tour boat took us even further south, to a clear expanse where the horizon stretched for miles. Navigating the underwater environment, I followed the path of a swallow reef below the surface. I wanted to venture further and began to gain confidence, gliding with flippered feet as I drew in air from above. All was going smoothly until I spotted the outline of a tiny nurse shark resting a few feet from my face-mask. Suddenly, I couldn't remember how to breathe, or what this tube was doing in my mouth. I began to splutter and back-pedal. I just needed to get a real breath.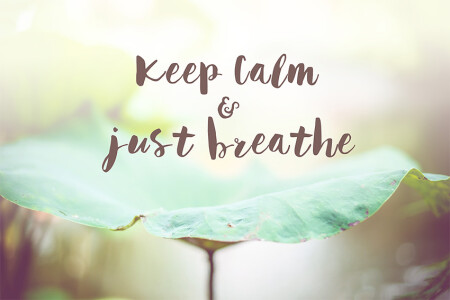 When we get frightened or disoriented, sometimes we forget to take a breath. Life can be going along smoothly, when an unexpected change comes our way and we get thrown off. We may even find ourselves quickly adapting to new environments and challenges, but how suddenly we panic when fear disrupts our faith! Sometimes we just need to get a real, deep breath.
Jesus knows this, doesn't he? After the dawning of the New Creation, on the day of new beginnings, the evening of Easter, Jesus comes and stands among them, speaking, "Shalom." Showing them the marks of his crucifixion and his nail-pierced side, those fearful, frightening signs of violent suffering, he repeats the Word: "Peace!" This time, though, he adds to his Word and the Sign of his brokenness, this commission: "As the Father has sent me, so I send you." And then comes the most strange and wondrous thing of all, like the fragrance of spring bursting through a boarded-up house; Jesus breathes on them.
Into that fear-filled room, Jesus, the Risen One, comes with a word of peace. Into those fear-filled hearts, Jesus, the Crucified Redeemer, comes with a challenge to action. With the signs of his suffering still evident, he offers those followers and those of us foolish enough to follow today a breath of fresh air. He commands us to leave our place of fear, filled with newfound faith in the very Spirit of the Living God.
There are many miracles I do not understand in life. One that occurs right at the start involves that miraculous transition from the safety of the womb to this startling world. How did each and every one of us make that change from a watery existence to taking air into our lungs? It really is a miraculous transformation when you do the research. It really is a miraculous thing to witness. Those first breaths set in motion an entire lifetime of breaths – taking in life from the air around us, growing and changing and learning to move and walk and dance.
All thanks to the miracle of breathing. All thanks to the One who first breathed life into the stuff of earth. All thanks to the One who spoke through the prophets to gather bone to bone and sinew to sinew and then spoke to the Breath to enter again that vast multitude, that royal priesthood, that holy nation. For the God who grants us the miracle of physical life has chosen to do more than create; God re-creates and renews and resurrects. The Good News is simply this: the God who made us has chosen to give us new life, life abundant and eternal. Mercy, forgiveness, undeserved love…we are swimming in an atmosphere of grace!
I was taught that the Greek word for baptism comes from the image of a sunken ship, one so waterlogged and saturated over time that it is submerged in the harbor, baptized. What a great picture for us of the environment of grace that surrounds us, that pours over us and around us like a mighty flood, like a waterfall of the outpouring Spirit of Christ, our Servant Savior. May we become so saturated by Jesus' words of grace that our mouths speak only his peace, his forgiveness. May we become, not just as individuals, but as a people called United Methodists, so marked by God's commission to go out in grace, that all the world will know we belong to a great and gracious God.
Remember your baptism and be thankful. Be thankful for the Spirit of Life and remember the One who gives you breath.
Spoken Word: Breath of New Life
By Marisa Conway
Spiritual Disciplines: A D-I-Y Guide to Scripture, Prayer and Faith Formation
Week Eight: Creative Arts
By Rev. Kyle Durbin, Frostburg UMC
It would seem that since the beginning of the civilized world, perhaps even prior to that, humankind has been using the arts as a vehicle for spiritually engaging with their Creator. David danced, played the harp, and wrote poetry, Miriam and Mary sang songs of praise, someone in Joseph's family was apparently astutely skilled with needle and thread, and Paul sang so prayerfully that he up and broke himself out of prison! To these biblical saints and others, and to plenty of people today, creativity and art is, in and of itself, a spiritual discipline. As author Robert Wuthnow puts it in his book, Creative Spirituality, - "artists integrate spirituality so fully into their art that the practice of one is virtually synonymous with the other."
Now, I already hear some people lamenting, "I'm not an artistic person," or, "I'm not creative," but, consider this; in the poem of creation found in the first chapter of Genesis, we read of a creative and creating God who, "created humanity in God's own image, in the divine image God created them, male and female God created them," (Genesis 1:27). So did you ever stop and think, then, that engaging in the creative process is possibly one of the most deeply effective ways to experience that divine image in which we were created? And if each and every one of us is made in the image of the Divine Artist who created planets and stars and waterfalls and photosynthesis, we all ought to have at least a hint of that creative spark somewhere in us.
There are variety of practices that have recently experienced an increase in popularity that are simple enough for anyone to try. In her book, "Praying In Color," Sybil Macbeth outlines a fail-proof method that combines doodling and coloring with intercessory prayer. Don't have a set of colored pencils handy? Why not write a poem? And the best part, it doesn't even have to rhyme! For example, the "Tanka" is a Japanese type of poem that is only five lines long, with the only requirement being that the first and third lines are five syllables, while the rest are seven. Or you could read some of the great, spiritually reflective poetry that is available from the likes of Mary Oliver, Wendell Berry or Denise Levertov to name a few. While poetry isn't a substitute for prayer, it certainly can serve as a catalyst. Searching for something a bit more biblical, try giving a voice to one of your favorite characters by writing an internal monologue that is taking place in one of the scenes you find them in. Pick up an instrument. Sing in the shower. Dance in the living room. Sew. Mold. Stitch. Bake. Paint. Create! Perhaps Michael J. Bauer sums it up best in his book, Arts Ministry, when he writes, "Through the medium of the arts, the radiant, extravagant, abundant, and sublime presence of God is experienced…" and i think that deserves an Amen!
Additional Resources
If you're still searching, pick up a pencil, a piece of paper, a crayon, a paintbrush, some play-dough, some legos, a needle and thread, or whatever inspires you, and see where the Spirit leads you. You just may have a divine encounter.
Coloring Pages
These coloring pages are available for download for free, just right-click the image and select 'Save link as...'. Want to find more? Search on Pinterest and Google for many more options!