Fragment 1: Miracles
This week, we examine the miracles of Jesus and how God uses us to turn the ordinary into the extraordinary.
How You Met My Mother
By Rev. John W. Nupp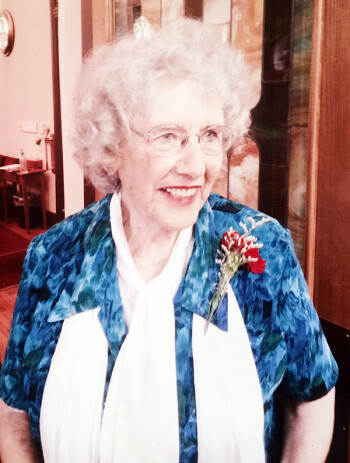 I am sure you have met my mother by now. She has been working her way up and down the coast, meeting everyone from north to south for years and has never met a stranger. She has been working her way West, just like a sunrise. You met her before you ever got out of your car, when you pulled into the parking lot of the church. She was the first person to greet you with a smile and make you feel at home. On her more reserved days, she will sometimes wait until you actually get inside the doors of the church, then envelop you with a hug and tell you over and over how glad she is you've come.
I swear sometimes she is inescapable. Like the dawning red before you are ready to open your eyes, she is there awake in prayer, alive to the new day. It is not easy sometimes, this morning brightness, this cheery welcome. A moment of silence for the introverts, please. Just five more minutes, for the procrastinators, por favor.
I think even Jesus met my mother, there at that wedding feast where they ran out of wine. It is difficult, if not impossible to know the tone of voice Jesus uses, but it seems rather clear that he is responding reluctantly. Mary, speaking to the servants, triangulates Jesus: "Do whatever he tells you." I imagine some awkwardness as they all stand in silence, waiting.
What does Jesus do? What does he say? He directs the servants to fill the jars intended for ceremonial washing with fresh water. Simple enough. He doesn't lift a finger, simply directs the servants to refresh the hand-washing stations, check! Then a simple, yet strange request: Now draw out some of this sink water out and take it to the chief steward of the banquet for a taste test. Another pause, some shuffling and looking at the floor. Just think, the guests have been using this same water to wash the dirt and grime from their hands. Then comes the walk of obedience, that sure and steady motion that brings transformation.
Then comes this, the first sign of life in Christ: Miracles.
When does that miracle take place? I like to think that maybe, just maybe, the transformation happens when those servants break their frozen silence and dip their ladles down into the brimming stone water jar. We don't know if there was a visible change, like Moses turning the Nile blood-red to challenge Pharaoh. All we know is that the servants decided to move into action, first adding fresh water, then trusting Jesus enough to take this watered-down dish-water to the master of the banquet for a taste test.
God shows that simple obedience and simple faith meet in the alchemy of grace to produce a miracle. This is the first miracle, the first sign of life in Christ, revealing God's glory, the essence of who God is and what it means to live in Christ.
We are told this is the first miracle of Jesus, but isn't it strange? No one really knows a miracle has taken place: not the crowds of wedding guests, only the servants and the friends of Jesus and his mother. The transformation is powerful, miraculous, but hidden.
And what a miracle! Just do the math and you'll find that Jesus let loose from 120 to 180 gallons of the best wine at that party. Kind of sacrilegious, don't you think? Kind of irreverent for Jesus to take something intended for ritual cleansing and make them into a cause for celebration! If the River Jordan leads us from the baptism of John to a new day of being immersed in the life of Jesus, then imagine what this change can do in our lives; new wine from the old containers, bringing a new communion with God and with each other.
Transform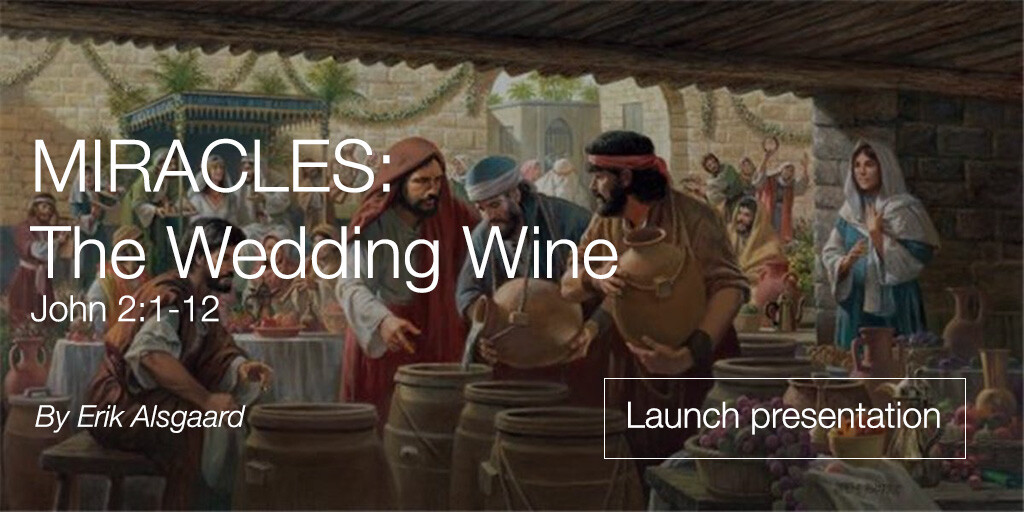 Spiritual Disciplines: a DIY Guide to Scripture, Prayer and Faith Formation
Lectio Divina
By Rev. Kyle Durbin, Frostburg UMC
It can be said that the origin of the spiritual discipline known as Lectio Divina dates as far back as, well, Origen. Origen believed that both the analytical and meditative engagement of scripture was sacramental in nature, and had an intentional process for exploring God's written word. The practice of "Divine Reading" has, nevertheless, undergone a fair amount of growth and transformation over the past couple thousand years, resulting in the more formalized and practical methods most are familiar with today.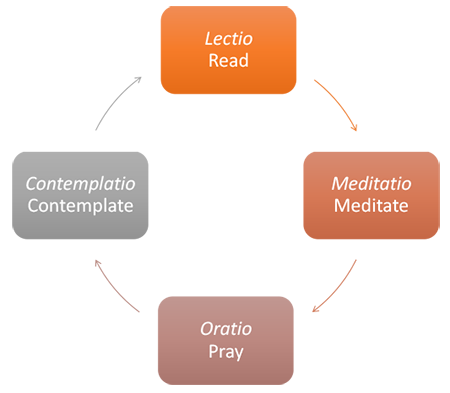 While there is no specifically defined, perfect way for practicing Lectio Divina, it is generally accepted that this spiritual discipline involves four distinct movements; lectio, meditatio, oratio, and contemplatio. The process begins with lectio, the Latin word for, "read," wherein in one does just that. The scripture is read, sometimes silently, sometimes orally, in a slow and steady manner, often repeated two or several times. The next step, meditatio, or, "meditate," involves a quiet resting in the words of scripture just read, with no intent for exegesis. Many times, music is used to accompany this movement, as well as the next two. Oratio, the Latin word for, "pray," comes next, and can include a spontaneous prayer or a written prayer, perhaps from a classic theologian, from the "Hours," or from the United Methodist Book of Worship. The movements end with contemplatio, or "contemplate." What did you hear, see smell, taste, or touch during the scripture reading? How did you feel? What was new? What did you find yourself agreeing or disagreeing with? Again, this is not an analytical approach, but a prayerful reflection.
Here are some additional resources to help you learn more about Lectio Divina, or begin practicing in preparation for Annual Conference, as well as your personal and corporate ministry:
Reflect