Calendar
Washington Region Leadership Day
Saturday, February 24, 2018, 8:30 AM - 3:00 PM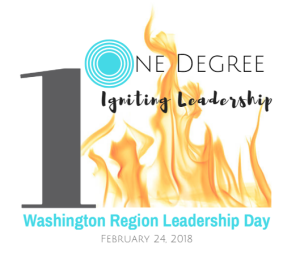 "One Degree: Igniting Leadership" is the theme of the Washington Region Leadership Day as participant discover their "boiling points" for igniting missional passion and creating disciples.
The event will be Saturday, Feb. 24, from 8 a.m. to 3 p.m. at Reservoir High School at 11550 Scaggsville Road in Fulton.
The Boiling Point plenary speakers will be the Rev. Joseph Daniels Jr. of Emory Fellowship in Washington, D.C.; the Rev. HiRho Park, executive director of clergy lifelong learning at the General Board on Higher Education and Ministry, and the Rev. Kirkland Reynolds of Chevy Chase UMC.
A comprehensive event guide and workshop catalog provides more information about the event and the 19 workshops.
AGENDA:
8:00 - 8:50 a.m. -- Check-in, Continental Breakfast, & Resource Fair
9:00 - 9:20 a.m. -- Opening Worship in the Auditorium
9:20 - 10:15 a.m. -- Plenary: "Boiling Points" with Rev. Joe Daniels, Rev. Dr. HiRho Park, and Rev. Kirkland Reynolds
10:30 - 12:00 p.m. -- Morning Workshops
12:00 - 12:45 p.m. - Networking Lunch & Resource Fair
1:00 - 2:30 p.m. -- Afternoon Workshops
2:30 - 3:00 p.m. -- Evaluation & Departure
Registration is $45. The registration deadline is Feb. 18.