The Link ~ 2/26/2018
February 26, 2018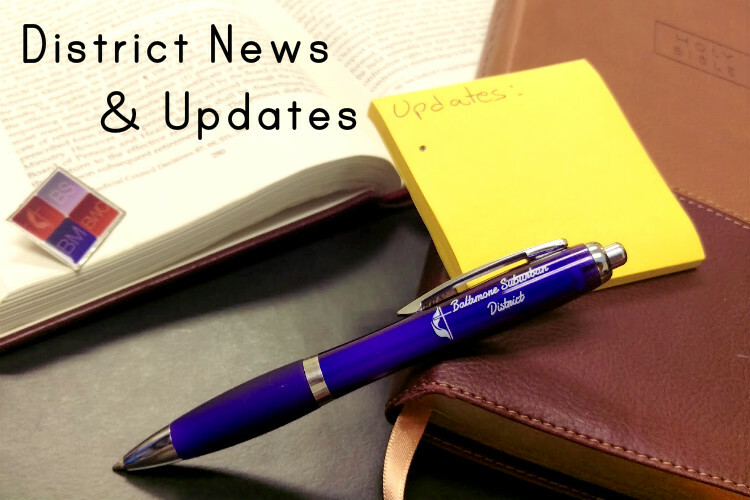 LEADERSHIP DAY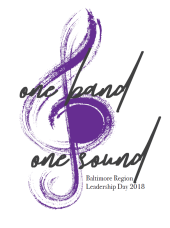 We are called to be One Body, connected in covenant, like a band playing in concert with one another. And like a band, we all come with something special, something different. We all have our own part and our own specialty, which played on its own may be beautiful but is solitary. It is only by coming together that we can create a masterpiece of ministry. For the 2018 Baltimore Region Leadership Day, we invite you to come and join the band! This year we bring you classes geared toward helping each section of our churches work together along with Erin Hawkins the General Secretary of GCORR as our guest speaker, we will work to be the Body of Christ create one beautiful sound.
March 10, 2018 9am – 4pm (registration opens at 8am)
Bel Air United Methodist Church, Bel Air, MD
Cost: $35 (Includes continental breakfast and lunch)

CLICK HERE for the Class Guide

CLICK HERE to register
---
BALTIMORE REGION SCHOOL OF CHRISTIAN GROWTH

There are still a number of weeks left for the School of Christian Growth! All those who need certification as a Certified Lay Servant don't miss this chance!

Click here for registration: https://arenaweb.bwcumc.org/default.aspx?page=3439&eventID=3505

Click here for the class 2018 class catalog: 2018 SOCG Class Catalog
---
COMMISSION ON THE WAY FORWARD
As the denomination moves toward the special General Conference session in February 2019 to decide how the church addresses homosexuality, learn more about the Commission on a Way Forward.
---
FUND BALANCE REPORT/CHURCH AUDIT

Click the following for a version of the Fund Balance Report: Word | PDF | Excel

The Annual Church Audit (Fund Balance Report) is due to the Baltimore Suburuban District Office by June 30, 2018. If you need further assistance, please contact John Gauthier
---
WORKSHOP ON CHURCH VISITOR EXPERIENCES

Join us for a workshop led by Jason Moore of Midnight Oil. 'Five Things Visitors are Thinging but Won't Ask' will be held Friday, March 23, from 9:30 a.m. to 4 p.m., at the BWC Mission Center in Fulton, and on Saturday, March 24, from 9:30 a.m. to 4 p.m., at Nichols Bethel UMC in Odenton. Moore will help identify what the most pressing issues are for new visitors and how to address them with easy to implement ideas and systematic steps. Clergy can receive .5 CEUs. The cost, which includes lunch, is $35.

Register for the Mission Center event.
---
UMM ANNUAL PRAYER BREAKFAST

The United Methodist Men of the Baltimore-Washington Conference will hold its annual Prayer Breakfast Saturday, March 17, at 8:30 a.m., at Mt. Olive UMC, 5115 Old Court Road in Randallstown. The theme of the morning is "Kingdom Minded Men," based on Luke 2:31. Tickets will be available soon for District UMM presidents or online for a $20 donation per person. Contact UMM president Hampton Conway for more information.
---
CONVERSATION CIRCLES: RACISM & BIAS

Participate in a conversation circle about experiences of race, racism, and bias. Members of our community are invited to attend a conversation circle at any one of six locations on the 4th Tuesday of each month through May 2018 - February 27, March 27, April 24, and May 22.

Tickets are FREE. You do not have to attend at your own congregation's site, and you're invited to participate even if you're not a member of any congregation! Simply click the REGISTER button to select a ticket for the location where you would like to participate.
Comments