CM District News and Updates
April 6, 2018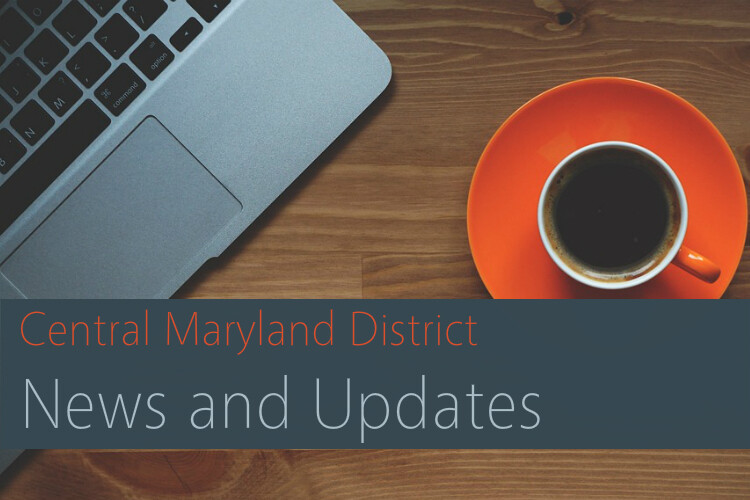 May 5 - 6 - CMD Lay Servant Ministries Academy
Formerly known as Discipleship Academy
Download the course information sheet for a list of courses, instructors, and text requirements.
Saturday, May 5th: 9:00a - 5:00p
Sunday, May 6th: 3:00p - 5:30p
---
Youth Member At Large - Applications Due 4/10/18
Do you know youth who are passionate and engaged in ministry? Do you have any youth who are exhibiting leadership skills and/or discerning a call to ministry? Do you know youth that want to engage in the church at the conference level?
If you have answered yes to any of these questions, please invite your youth to apply to be a District Youth Member at Large to Annual Conference. Each district can have up to 3 youth attend as a Youth Member at Large. The youth must fill out this application and return it to Cheryl Cook by April 10, 2018 to be considered. For questions, contact Cheryl at or 410-309-3446.
---
Service of Remembrance: Deceased Lay Members to Annual Conference
For the Service of Remembrance at Annual Conference, please submit the name(s) of any deceased lay member to Annual Conference (since last Annual Conference) to Olivia Gross ( ) by April 2, 2018. Please include " in the subject line.
Please be sure to include in your email:
Subject Line: "2018 Deceased Lay Member to Annual Conference"
name of the church
date of birth
date of death
an electronic photograph
contact information (e-mail and phone number) of the next of kin
---
Nominations Sought for Discipleship Awards
The BWC is celebrating discipleship with a series of awards to be announced at the Annual Conference Session in May. Nominations are now being sought for five awards. They include:
The Harry Denman Evangelism Award; for one youth, one clergy and one lay person,
Youth Worker of the Year Award,
Young Adult Leader of the Year Award,
Advocacy and Action Award for faith communities, and
Abundant Health Award for faith communities.
The two awards to faith communities come with a $1,000 prize. Applications and nominations are due by April 30, 2018 . Information on the awards and nomination forms are available here. Share the stories of those you know doing exceptional ministry.
---
Annual Conference Registration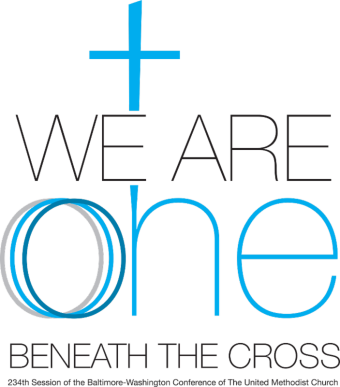 Members are encouraged to promptly register for annual conference and for their hotel stay. When the room block sells out, information on overflow hotels that are expected to have comparable rates will be made available. More information about the Annual Session of the Baltimore-Washington Conference is at www.bwcumc.org/events/annual-conference. Registration is not required for the April 21 Pre-Conference Briefings, which will be held from 9:30 a.m. to noon at Jackson Chapel UMC in Frederick, and from 1:30 to 4 p.m. at St. John's United Church at the Wilde Lake Interfaith Center in Columbia.
---
Conversation Circles: Racism and Bias
Participate in a conversation circle about experiences of race, racism, and bias. Members of our community are invited to attend a conversation circle at any one of six locations on the 4th Tuesday of each month through May 2018 - February 27, March 27, April 24, and May 22.
Tickets are FREE. You do not have to attend at your own congregation's site, and you're invited to participate even if you're not a member of any congregation! Simply click the REGISTER button to select a ticket for the location where you would like to participate.
---
ONGOING NEWS:
Eight-Year Assessment (EYA) / GBHEM's UMC Cyber Campus
"Since 2013, the General Board of Higher Education and Ministry (GBHEM) has been nurturing United Methodist clergy coaches with Certification from the International Coach Federation (ICF) as a response to increasing demand for pastoral coaching leadership. The Board has produced more than 40 Associate Certified and Professional Certified United Methodist clergy coaches. The Clergy Coach Training program from GBHEM has been globally recognized, with international training provided in South Korea and South Africa.
The 2016 General Conference affirmed that coaching was to be a utility to vitalize ministries and develop the leadership skills of clergy by passing the following legislation:
Study of Ministry Commission recommended using a series of coaching for clergy assessments.


Study of Ministry also proposed to strengthen the requirement for lifelong learning and coaching for clergy for educational and spiritual growth.


Coaching to be used for the new assessment process of clergy: "The process shall include both a formal review and an in-depth renewal opportunity, such as a retreat or series of coaching and mentoring sessions" (BOD q349.3, 2016).

The eight-year assessment (EYA) is not only for evaluating clergy but also to provide opportunities for clergy professional development. Coaching is one of the best ways to develop pastoral leadership.

Please click here for the information about a special upcoming training event for the EYA on February 19-21, 2018 in Orlando, FL.
Coaching to be one of the pathways to transform urban congregations.


Strengthening the Black Church for the 21st Century to use coaching to transform and sustain vital Black congregations and Black Pastors in cross-racial and cross-cultural appointments. To respond to the need of cross-racial and cross-cultural coaching, GBHEM has specifically been nurturing racial-ethnic clergy who can coach in multicultural settings.
Please visit https://www.umccybercampus.com/coaching/find-coach/ at the UMC Cyber Campus website, and utilize UMC ICF certified coaches for clergy assessment, leadership development, the ordination process and to nurture clergy effectiveness. To learn more about our Clergy Coach Training program, please go to https://www.umccybercampus.com/coaching/ ."
---
501 (c)(3) Status
The BWC does not hold group ruling letters for UMC churches within the Conference. Furthermore, the EIN for the BWC is not the EIN of each local church, nor is that of GCFA. If your church needs proof of its non-profit (501(c)(3) status, refer to these instructions for acquiring GCFA's Group Ruling Letter. Beginning January 2018, you can also request that your church be listed on GuideStar® - a reputable non-profit organization database - through UMGroupRuling.org. Refer to the instructions linked above for more information.
---
Arena for Churches - Updating Committee Information
Completing updates to committee listings is required. The information in the church's Committee Leader Toolbox in Arena will be used to generate the Nominations Report for your Church or Charge Conference.
Keep your existing church leadership information up-to-date throughout the year to alleviate having to make a lot of changes right before your Church or Charge Conference.
Please refer to the Committee Leader Toolbox User Guide before you begin making updates. Additionally, the following resource will provide you with important information about updates that are required: Required Committee Updates.
If you need assistance with logging into Arena, click here.
These video guides are another great resource:
Comments