CM District News and Updates
October 5, 2018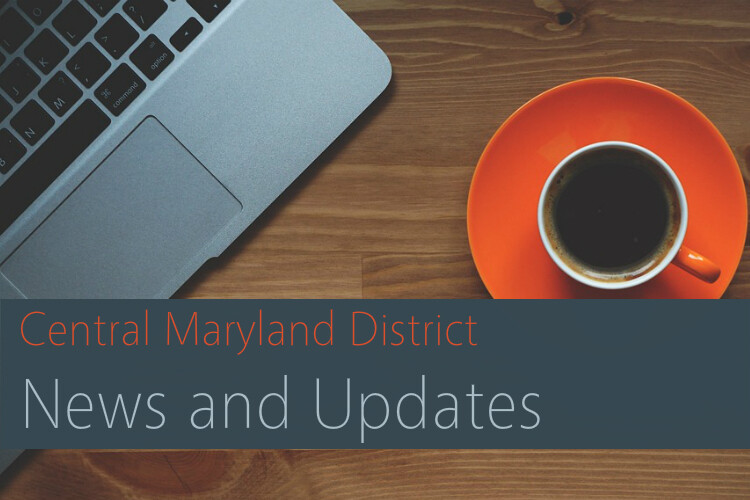 REVISED Church Conference Schedule and Helpful Tips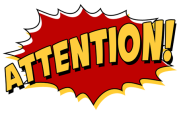 Revised Church Conference Schedule -- Download the UPDATED church conference schedule (10/5/18) and agenda. The updated schedule includes a later start time for church conferences held on Sunday afternoon. The new time is 2:30-4:30pm and has been changed to allow for additional commute time to your church conference site. The schedule also includes due dates for your church conference forms. Church conference forms are due 10 days prior to your church conference. Download the tip sheet or contact Sophie Amer at 410-309-3493 for technical support.
Please prepare and bring a set of your church conference forms to your church conference for the Presiding Elder's signature.
---
Meetings with Bishop LaTrelle Easterling
Finding Peace Amid the Storm
Registration is now open for Bishop LaTrelle Easterling's Pre-Advent Day Apart with Clergy on Tuesday, November 13, from 8:30 am to 3:30 pm at Epworth UMC, 9008 Rosemont Drive in Gaithersburg. This year, the guest preacher and presenter will be the Rev. Kirk Byron Jones, senior pastor of Zion Baptist Church in Lynn, Mass., and a professor of social ethics, preaching and pastoral ministry. The cost for the event, which includes lunch, is $35 for active clergy and $25 for retired clergy. Learn more and register.

Bishop's Day in the Washington Region
Clergy and Laity, please save Sunday, December 2 from 3-5 pm on your calendar. We will gather at North Bethesda UMC, 10100 Old Georgetown Road in Bethesda. More details coming soon.
---
A Way Forward Resources
Read a summary on The Commission on A Way Forward
Pray now through February 23, 2019, for the Special Session of the General Conference, especially at 2:23 pm each afternoon. Learn more.
Attend a Conversation led by Rev. Tom Salsgiver of the Susquehanna Conference who serves on the Commission on A Way Forward. Rev. Salsgiver will lead a conversation on November 28, from 10 am to 3 pm at Grace UMC (119 N. Frederick Ave., Gaithersburg, MD 20877-2441). No registration required. Bring your lunch or plan to eat at one of the nearby restaurants.
Play-back Rev. Berlin's conversation held on September 15 on the same topic.
Find more resources on A Way Forward.
---
Sign-up for Retirement, Pension and Health Benefits
Thinking about retirement? Mark your calendar for the BWC's Pension and Benefits Pre-Retirement Session on
Thursday, October 18, from 9:30 am to 3:30 pm
at the BWC Mission Center in Fulton. Spouses are also encouraged to attend.
Learn more and register
.
Need Information on Pension and Health Benefits? In preparation for Annual Election (Oct. 31 - Nov. 15), the staff of the BWC's Benefits Office will spend a day in October in each of the eight districts, to talk to clergy and lay employees about questions they may have with their benefits. Here are the dates.


Tuesday, October 23, 9:00 am to 4:00 pm ~ Greater Washington District ~ First UMC, 6201 Belcrest Road, Hyattsville, MD 20782
Wednesday, October 24, 9:00 am to 4:00 pm ~ Baltimore Suburban District ~ Epworth UMC, 600 Warren Road, Cockeysville, MD 21030
Thursday, October 25, 9:00 am to 4:00 pm ~ Baltimore Metropolitan District ~ John Wesley UMC, 3202 W. North Avenue, Baltimore, MD 21216
Monday, October 29 and Tuesday, October 30, 9:00 am to 4:00 pm ~ Central Maryland District ~ Mission Center, 11711 East Market Place, Fulton, MD 20759
---
New Beginnings
Congratulations and a joyous welcome to new pastors and those transitioning within the district. To our pastors heading to other districts or retirement, thank you for your service and blessings in your new journey.
CM District Appointments
Kevin Beall, Bethesda UMC
Veronica Beckley, Community of Faith UMC
Sherwyn Benjamin, Damascus UMC
Megan Blanchard, Mill Creek Parish UMC
R. Lorraine Brown, Mount Gregory UMC and Simpson UMC
Zelda Childs, Christ UMC
Crystal Davis Jones, West Montgomery UMC
Diane Dixon-Proctor, Sharp Street UMC
Timothy Dowell, Memorial UMC
Olivia Gross, Mount Zion UMC
Kenneth Fell, Covenant UMC (beginning September 1)
Rodney Fry, Ijamsville UMC and Flint Hill UMC
Eunjoung Joo, St. Paul UMC
Brenda Lewis, Bethany UMC
William Maisch, Calvary UMC
Tyree Newman, Friendship UMC
Doralyn Osei, St. Mark UMC
Karen Lilli Pax, Gary Memorial UMC
Andrew Peck-McClain, Washington Grove
Trenton Prieshoff, Marvin Chapel UMC and Prospect UMC
Mandy Sayers, Glen Mar UMC (beginning September 8)
Anna Schwartz, Glen Mar UMC
James Skillington, Morgan Chapel and Mount Olive (beginning September 1)
Douglas Tzan, St. Paul UMC
Kathryn Woodrow, Damascus UMC
Ronald Young, St. Luke UMC
Transitioned to Other Districts
Bernadette Armwood, St. Johns-Pumphrey UMC, Baltimore Metropolitan
Lemuel Dominguez, Milford Mill UMC, Baltimore Suburban
Samuel Holdbrook-Smith, Ryland-Epworth UMC, Greater Washington
Amanda McMurtrey, Mayo UMC, Annapolis
Robert Ruggieri, Mt. Nebo UMC, Cumberland-Hagerstown
Deb Scott, Lovely Lane UMC, Baltimore Metropolitan
Chris Serufusa, St. Andrews UMC, Cumberland-Hagerstown
Retired
Terri R. Chattin
David S. Cooney
Marianne S. Grabowski
Jim Skillington
---

Get Connected
Go deeper as a disciple of Jesus Christ through Leader Development, New Faith Expressions, Young People's Ministry, Advocacy & Action and Abundant Health all for the transformation of lives and the world. Learn how.
---
Clergy Coaching ~ Pro Bono Session
Pastor Alice Ford, Pastor Steven Cho and Pastor Phillip Ayers are graduates of Coaching4Clergy and approved coaches for GBHEM. They wish to share these valuable skills with clergy and congregations throughout the Conference. They are offering pro bono and discounted rates to assist in enhancing ministry. For information, contact Rev. Alice Ford: .
---
Revised BWC Policies and Procedures: A Guide for Clergy and Church Business
At the 2016 Annual Conference Session, members voted to update the BWC's Manual on Policies and Procedures. This document will come before the next conference session. Download your copy now.
---
2018 Website Development Grant Application
Website Development Grants are for local United Methodist churches and church entities who do not currently have a website. United Methodist Churches and church entities who wish to replace their current website with a WordPress site may also apply. NOTE: If you are a two or three point charge and want to have separate websites for each church, you will need to fill out a separate application for each church.
Comments