CM District Classifieds
November 27, 2017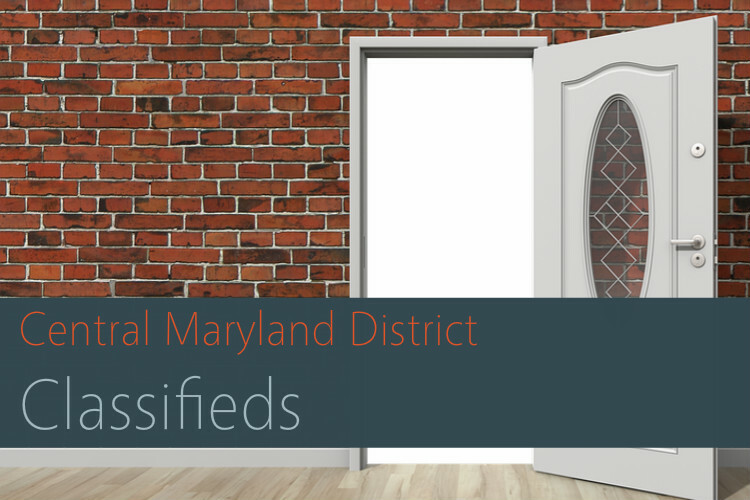 BWC Media Producer / Webmaster
The Baltimore-Washington Conference, the headquarters for 628 United Methodist churches in Maryland, D.C. and the panhandle of West Virginia, is looking for a media producer/webmaster to work with a creative team in Fulton, Md.
The successful candidate will shoot and edit videos, oversee and manage the conference website, and conceptualize and create compelling multimedia content. Story-telling skills are a must. Also required are a knowledge of Word Press, PHP, Photoshop, Adobe Acrobat and Premiere Cut Pro. The candidate should have a bachelor's degree in digital communications or a similar area of study; be able to map out tasks and deadlines across multiple projects, and be willing to collaborate in creating vital and vibrant spiritually-based stories and resources. Imagination, technical expertise and curiosity are a must.
See key responsibilities and position requirements.
Send cover letter, resume and samples of your work no later than November 22, 2017 to BWC HR Director, Francess Tagoe, at
---
Organist/Chancel Choir Director -
Montgomery UMC, Damascus
Montgomery United Methodist Church (MUMC), 28325 Kemptown Road, Damascus, MD 20872 is seeking an individual to fill the position of Organist and Chancel Choir Director. The position of Organist/Chancel Choir Director is a part-time (average 15 hours per week) salaried staff position. The role of the Organist/Chancel Choir Director is to play for the 11:00 a.m. Sunday Worship Service, special services, and manage and direct the chancel choir.
The individual applying should have a traditional religious music repertoire, proficiency in reading musical scores, ability to play an organ/piano and some experience in directing choral groups. In addition, the individual should have the skills in reaching out and connecting with the church community as a means to facilitate a Christ centered worship service.
Montgomery United Methodist Church maintains a Moller, two manual, thirteen rank pipe organ built in 1991.
If interested in the position, please e-mail your resume to or call 301-253-4460 for more information.
---
---
Do you have a position you need to fill at your church?
Contact Katie Filano, 410-309-3493, with the information you would like to post. Please include:
Church Name
Job Title
Required qualifications
Date by which to respond / apply
Contact name and number
Is your church looking for ministry leaders?
Contact Katie Filano, 410-309-3493, with the information you would like to post. Please include:
Church Name
Area of Ministry (music, pre-school, hospitality, etc.)
Explanation of duties
Preferred qualifications (if applicable)
Date by which to respond / apply
Contact name and number
Comments