B'More Metro Upcoming Events
December 8, 2017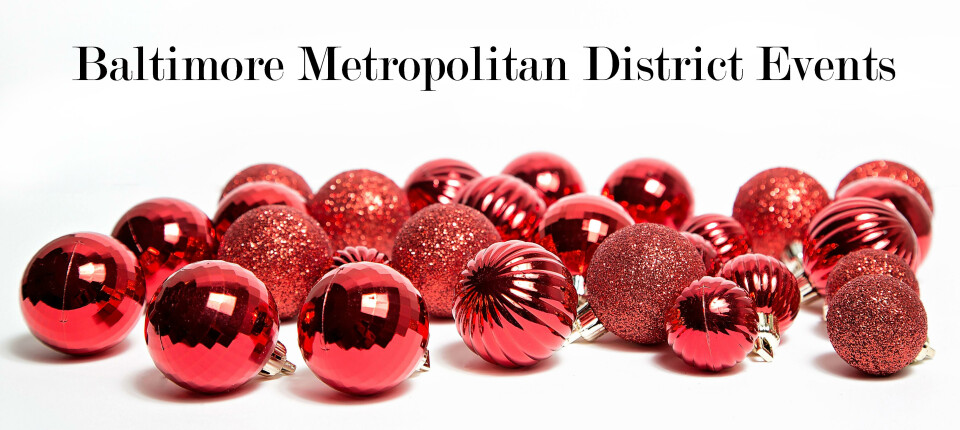 December 14 - STATs Training at BWC Conference Center
STATs Training is being offered at the Baltimore Washington Conference Center on December 14. For registration and available class times please review the BWC calendar.
December 16 - Christmas Party for Laity and Clergy
All Baltimore Metropolitan laity and clergy are invited to our District Christmas party from 10 a.m. - 12 p.m. at Grace UMC. Please mark your calendars and encourage your congregations, pastors and staff to attend. Donations for Manna House, the Susanna Wesley house, the Marian House will be accepted.
CLICK HERE to register!!
January 20 - Taste & See Baltimore
Creating Change Makers. One part inspiration, one part application and one part immersion, the day has been designed to encourage and support you in taking innovative yet practical next steps so that you and your friends can start new communities with new people to do good with God. Registration information is coming soon.
March 7 - District Clergy Meeting
March 10 - Baltimore Region Leadership Day @ Bel Air UMC
Comments