AN District News.....UMC Buzz...... January 25, 2018
January 25, 2018
January 25, 2018
Annapolis District News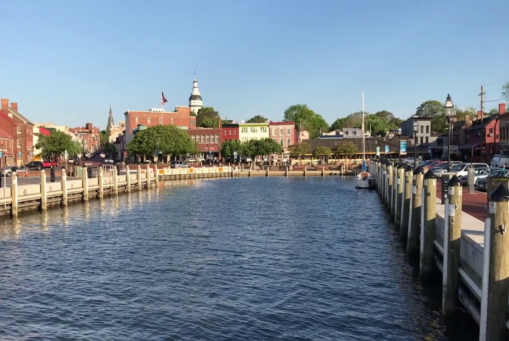 Statistical Reports are due tomorrow, January 26, 2018!
Please be sure to submit your statistical report to GCFA before 12:00 Noon Midday tomorrow, January 26, 2018. There will be no extensions. Please reach out to GCFA is you have any questions at 615.329.3393
Registration for Advance SPRC Training is CLOSED.
Due to your overwhelming response to the Regional Advanced SPRC Workshop on February 3, 2018, we have sold out of our second workshop at West River beginning at 1:30 pm and concluding at 4:30 pm. Please stay tuned for offerings from other Regions/Districts within the Baltimore-Washington Conference who will conduct Advanced SPRC Training.
Southern Region Leadership Day
On Saturday, March 3, 2018, we will welcome a recognized visionary leader in church revitalization, the Rev. Junius B. Dotson, the General Secretary (chief executive officer) of Discipleship Ministries, an international agency of The United Methodist Church. Rev. Dotson will be our guest speaker for the morning session. Later that afternoon you will have the opportunity to attend administrative and mission-centered workshops where you will be able to choose TWO workshops to attend. The cost for this event is $50.00 and it includes a continental breakfast and a boxed lunch. Please register here.
Five Things Your Visitors are Thinking But Won't Ask
Five Things Your Visitors are Thinking But Won't Ask, a workshop led by Jason Moore of Midnight Oil, will be held Friday, March 23, from 9:30 a.m. to 4 p.m. at the BWC Mission Center in Fulton, and on Saturday, March 24, from 9:30 a.m. to 4 p.m. at Nichols Bethel UMC in Odenton. Moore will help identify what the most pressing issues are for new visitors and how to address them with easy to implement ideas and systematic steps. Clergy can receive .5 CEUs. The cost, which includes lunch, is $35. Register for the Mission Center event. Register for the Nichols Bethel event.
New This Week
Lenten DayApart: Bishop LaTrelle Easterling invites the clergy of the Baltimore-Washington Conference to a pre-Lenten day apart on Wednesday, Feb. 7, from 8:30 a.m. to 3:30 p.m., at First UMC in Hyattsville. The theme is "Listen: Hearing that Still, Small Voice and Finding Your Own." The guest presenter is Dr. Marcia McFee, a well-known worship consultant, author and designer. The cost is $35 for active clergy and $25 for retired clergy. Registration closes Feb. 2. Learn more and register.
Work as Worship: Nichols Bethel UMC in Odenton and Bethany UMC in Ellicott City are hosting simulcasts of the one-day retreat Work as Worship on February 23. The retreat features 11 influential business leaders and pastors who will discuss what it looks like to connect faith and events. REGISTRATION: https://www.workasworshipretreat.org/Registration/?id=308807489
Registration includes refreshments and lunch
Continuing Highlights
Maryland Legislative Advocacy Day, sponsored by the UMW and Board of Church and Society, will be held Feb. 22 from 8:30 a.m. to 3 p.m. at Asbury UMC in Annapolis. The focus of the day will be criminal justice reform, the Clean Energy Jobs Act, and earned sick leave. Register here.
Comments