AN District News.....UMC Buzz...... February 22, 2018
February 22, 2018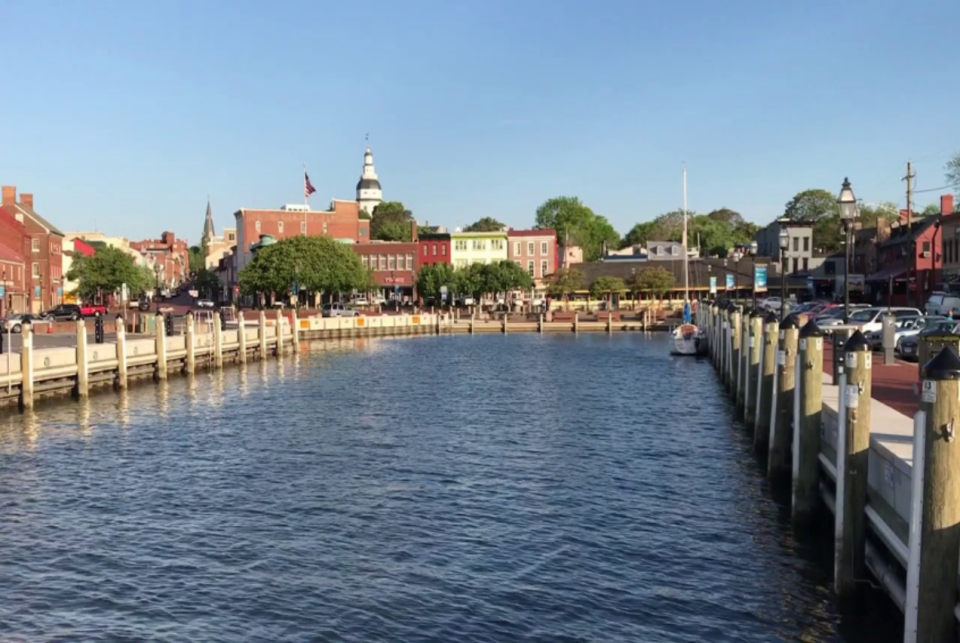 Annapolis District News
Prayers of the People
United Methodists continue to pray and act to end gun violence in the wake of the school shooting in Florida last week that left 17 people dead. Bishop Ken Carter, on behalf of the Council of Bishops, wrote: "we repent from our participation in a culture of death, we acknowledge the harm we do to others, and we claim the power of the cross that breaks the cycle of violence and retaliation."
Be a Change-Maker
Are you a young adult who has a new dream for the church and the world? Through the Change Maker's Project, you could join a small cohort of fellow innovators as you dream, design, and launch a missional project. On the way, you'll go to London for a week-long immersion in entrepreneurial ministry. Learn more and apply.
New This Week
Rally to End Racism: On the 50th anniversary of Martin Luther King Jr.'s assassination, the National Council of Churches is sponsoring a rally on the National Mall, April 3-5. On the evening of April 3 is a worship service in the Orthodox tradition; April 4, 7 a.m. to 4 p.m., is the rally; and April 5 is a Day of Action in the Nation's Capital. To learn more, go to rally2endracism.org and #rally2endracism.
Lenten Resource: United Methodist Communications provides social media graphics for you and your church this Lent.
Way Forward: As the denomination moves toward the special General Conference session in February 2019 to decide how the church addresses homosexuality, learn more about the Commission on a Way Forward.
Continuing Highlights
Voulunteers Needed: Urgent need for volunteers of all ages (youth, scouts and adults) to show up on Sat. Feb 24th, 10am - 12pm at Eastport UMC, 926 Bay Ridge Ave, Annapolis, MD 21403 to help bag and distribute 10-lb bags of fresh potatoes to needy families in Annapolis. To assist please send me an email to or leave a voice message at 443-517-3084, if you can be a Matthew 25 volunteer on Sat. Feb 24th.
Fund Balance Reports: Local Church Fund Balance Report (Audit): Word | PDF | Excel
This audit needs to be in your District Superintendent's office by June 30. If you need further assistance, please contact
Prayer Ministry: The United Methodist Men's Upper Room Prayer Room ministry is being renewed under the leadership of Bryon Gould, the new BWC Prayer Advocate. Learn more about how you, your men's group and congregation can become involved in this prayer initiative.
Maryland Legislative Advocacy Day, sponsored by the UMW and Board of Church and Society, will be held Feb. 22 from 8:30 a.m. to 3 p.m. at Asbury UMC in Annapolis. The focus of the day will be on criminal justice reform, the Clean Energy Jobs Act, and earned sick leave. Register online.
Five Things Your Visitors are Thinking But Won't Ask, a workshop led by Jason Moore of Midnight Oil, will be held Friday, March 23, from 9:30 a.m. to 4 p.m., at the BWC Mission Center in Fulton, and on Saturday, March 24, from 9:30 a.m. to 4 p.m., at Nichols Bethel UMC in Odenton. Moore will help identify what the most pressing issues are for new visitors and how to address them with easy to implement ideas and systematic steps. Clergy can receive .5 CEUs. The cost, which includes lunch, is $35. Register for the Mission Center event. Register for the Nichols Bethel event.
New CLM Class applications now being accepted: Applications for the Certified Lay Minister Class of 2018-2020 are now being accepted. Learn more. Prospective CLM students must consult with their pastor before beginning the process. The website contains information to be shared with your pastor and information about steps and deadlines that must be taken before you can register for the first class. This application process includes meeting with the pastor, the local SPRC, and the district superintendent before July 1. The next step will start in September and is a two-year commitment.
Comments