AN District News.....UMC Buzz...... August 31, 2017
August 31, 2017
How we can help in the aftermath of Hurricane Harvey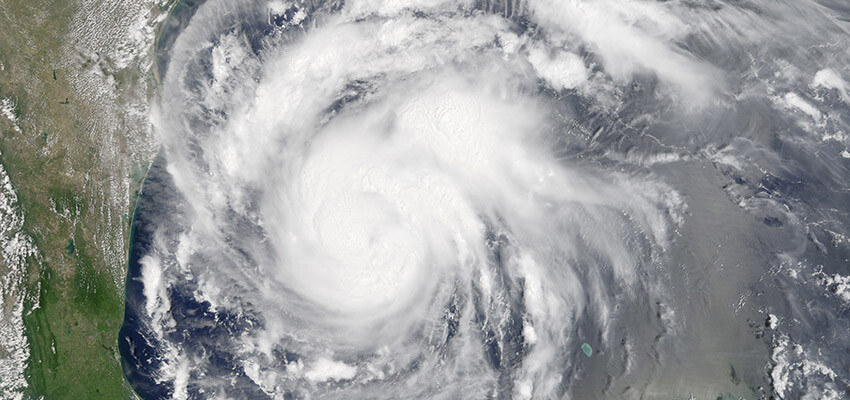 We pray for all those affected by the ferocity of Hurricane Harvey, which inundated the Texas Gulf Coast with catastrophic flooding this weekend, causing damage that weather watchers have called "unprecedented." The United Methodist Committee on Relief is already at work with relief officials and United Methodist leaders in the affected areas. United Methodists are encouraged to send financial support, 100 percent of which is spent on disaster relief. Give to UMCOR's Disaster Response Advance #901670. For those who wish to send disaster relief kits, information about flood buckets can be found below.
We will continue to update this post as new information and resources become available.
UMCOR Flood Buckets items can also be donated at Cedar Grove UMC in the Annapolis District. To make donations please contact Greg Witte at .
» Read a letter from the Rev. Joan Carter-Rimbach, BWC VIM Coordinator
» Read a letter from the Rev. Tom Lank, Northeast Jurisdiction UMVIM Coordinator
» Give to UMCOR's relief and recovery efforts

Prayers of the People
Please say a prayer for Rick Oursler, Pastor of Dorsey Emmanuel/ Wesley Chapel. Pastor Oursler's father, Charles Oursler passed away on August 27, 2017. Please note visitation will be at Donaldson Funeral Home at 313 Talbott Ave, Laurel, MD 20707 on Thursday Aug. 31 from 2-4 and 6-8 pm. Celebration of Life Service Friday Sept. 1 at Donaldson Funeral Chapel in Laurel, address listed about, with interment to follow at Meadow ridge Cemetery, 7250 Washington Blvd, Elkridge, MD 21075.

New this Week
2017 Church Conference forms, along with a listing of church conference training events, are available online.
Please see the chart below for The Annapolis District 2017 Church Conference Clusters.
Annapolis District - 2017 Church Conference Schedule
Morning
Cluster 1: September 23, 2017 Morning (Severna Park)

1. Severna Park: Ron Foster

2. Asbury- Arnold: Jennifer Karsner

3. Pasadena: Mernie Crane

4. Cape St. Clair: Chris Broadwell

5. Severn-Delmont: Daryl Foster

Cluster 2: September 30, 2017 Morning (St. Mark: Hanover)

1. Wesley Grove: Marion Easterling

2. St. Marks- Laurel: Herbert Watson

3. The Everlasting Love: Jonghui Park

4. Baldwin Memorial: Phillip Tocknell

5. Glen Burnie:Kenneth McDonald

6. Macedonia: Louis Shockley

Cluster 3: October 7, 2017 Morning (Faith Community Pasadena CP)

1. Mount Carmel: Michael Fauconnet

2. First Community - Laurel: Caprice Brown

3. Mt. Zion- Fowler

4. Community Pasadena: John Taylor

Cluster 4: October 21, 2017 Morning (Davidsonville)

1. St. Matthew's/Sollers: Marvin Wamble

2. Davidsonville: Wendy Van Vliet

3. Friendship: Wayne Chung

4. Magothy: Reg Barss

5. Mayo: Kathy Altman

Cluster 5: October 28, 2017 Morning (Calvary)

1. Calvary: Meredith Wilkins-Arnold

2. Wilson Memorial: Gregory McNeil

3. Trinity-Annapolis: Chris Owens

4. Mount Tabor: Karen Weaver

5. John Wesley-Waterbury: Frederick Price

6. Community Crofton-Trinity CP: Stan Cardwell

Cluster 6: November 4, 2017 Morning (First-Laurel)

1. First Community UMC: Ramon McDonald

2. St. Marks: Sonia King

3. Harwood Park/ Mt. Zion: Cynthia Belt

4. Dorsey-Emmanuel/Wesley Chapel: Rick Oursler
Evening
Cluster 1: September 23, 2017 Evening (Severna Park)

1. Hall: Harry Smith

Cluster 2: September 30, 2017 Evening (St. Mark: Hanover)

1. Asbury- Jessup: Gay Green-Carden

2. Wesley Chapel: Walter Middlebrooks

3. St. Mark: Hanover: Herbert Watson

Cluster 3: October 7, 2017 Evening (Faith Community Pasadena CP)

1. Messiah-Solley

2. Edgewater: Gerald Snyder

3. Ferndale: Brian Berger

Cluster 4: October 21, 2017 Evening (Davidsonville)

1. Union Memorial: Paulette Jones

2. Cedar Grove-Oakland: Glen Arnold

3. Linthicum Heights: David Shank

4. Hope Memorial St. Mark: Eddie Smith

5. Union: Thomas Long

6. Asbury-Annapolis: Carletta Allen

Cluster 5: October 28, 2017 Evening (Calvary)

1. John Wesley- Glen Burnie: Lena Marie Dennis

2. Mount Zion- Pasadena: Robert WalkerF

3. St. Andrews of Annapolis: David Thayer

4. John Wesley-Annapolis: Samuel Jerry Colbert

5. Eastport: Michelle Mejia

6. Franklin: Alhassan Macauley

Cluster 6: November 4, 2017 Evening (First-Laurel)

1. Nichols Bethel: Clark Carr

2. Asbury- Townneck: James Bishop

3. Metropolitan: Francess Stewart

4. Asbury-Broadneck: Stephen Tillet

5. Marley: Stephanie Bekhor

The Foundation for Evangelism recognizes one clergy person each year as the Distinguished Evangelist of the Year for The United Methodist Church. The award comes with a grant for future ministries. The deadline for nominations is Sept. 15. Learn more and download a nominations form at Foundationfor Evangelism.org.
Save the Date: The Fifth Annual Emancipation Day 5K Run/Walk & Fun Walk for Diabetes to benefit University of Maryland Center for Diabetes and Endocrinology Midtown. If interested please register here.
Date: Saturday, September 2, 2017
Time: 8:00 a.m. Rain or Shine
Location: McCullough Field & 8th Street, Laurel, MD
Cost: $25

Continuing Highlights
Taste and See: You're invited to a special event, sponsored by the Baltimore-Washington Conference and several ministry partners, in the rotunda of the Katzen Art Center at American University in Washington, D.C., Saturday, Sept. 23, at 8:30 a.m. One part inspiration, one part application and one part immersion, Taste & See has been designed to encourage and support you and your friends in taking innovative, yet practical, next steps so that you can start new communities with new people to do good with God. If you have dreams of creating a new ministry or a new space to do ministry, this event is for you. Change-makers encouraged to attend. 0.7 CEUs awarded for clergy participants. Learn more and register.
World Communion Sunday is Oct. 1. To observe this special Sunday in your church, explore these online resources. A free e-book is also available.
Church Finance Academy: The Mid-Atlantic United Methodist Foundation is offering a unique opportunity for lay members to attend an Academy for Church Finance, a church-centered educational program on finance and stewardship excellence. The first of the four sessions, which will be held over 18 months, will be held Oct. 7 at the Baltimore-Washington Conference Mission Center in Fulton. Up to five people from a church are invited to attend. The tuition is $1,500 per church. To learn more, visit midatlanticfoundation.org or contact Frank Robert at 410-309-3475.
Comments